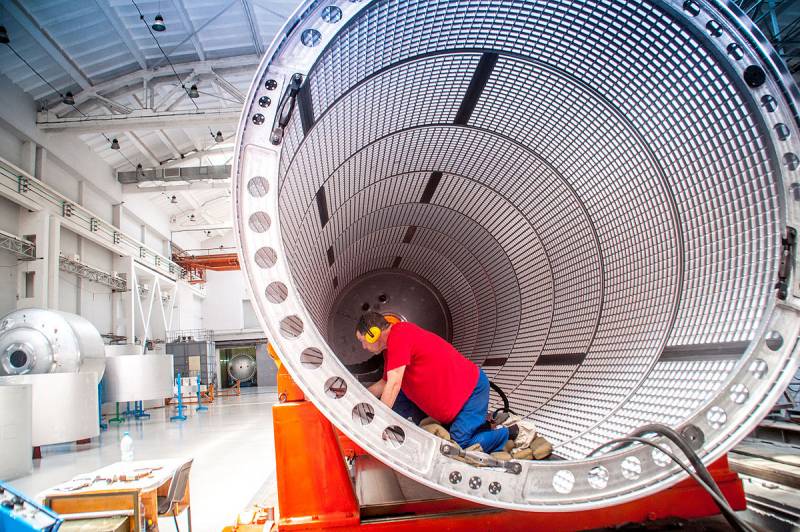 Roscosmos announced its intention to create a hydrogen engine for the Angara-A5V high-class rocket. It is reported by
RIA News
with reference to the press service of the state corporation.
Dmitry Rogozin, the head of Roscosmos, has set the task of speeding up the process of developing new hydrogen and methane units as much as possible. According to representatives of the Russian space agency, such power plants will allow not only to increase the carrying capacity of the launch vehicle, but also in the future to create a device with reusable stages.
Earlier, the head of NPO Energomash, Igor Arbuzov, announced the launch of the Angara-A5 launch vehicle in order to test the new RD-191 liquid engine in 2023. In the future, the "environmentally friendly" unit will be installed on promising missiles of the "Angara" family.
As for the Angara-A5B version, they intend to present it no later than 2025. It is assumed that the rocket of an increased heavy class will be able to bring a payload weighing up to 37,5 tons to LEO.
Initially, it was planned to equip the carrier with RD-191M oxygen-kerosene engines with an increased thrust index equal to 234 tf (for comparison, in the RD-191 it is equal to 217,4 tf). Now, the above-mentioned unit can be replaced by a hydrogen one.