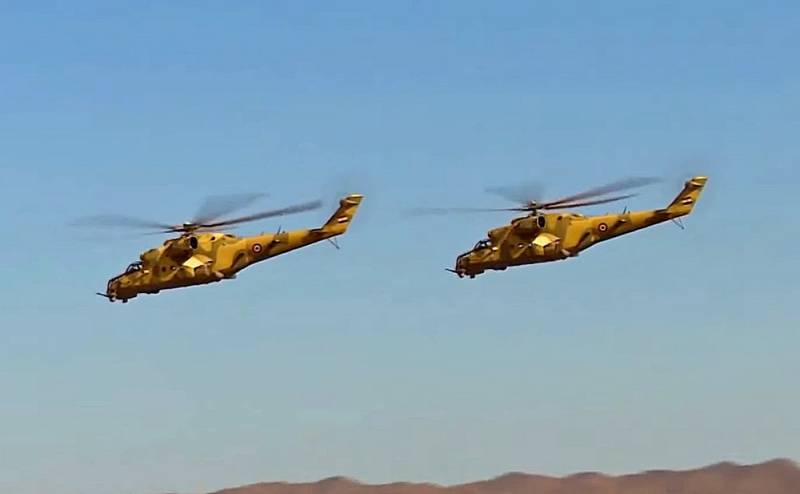 Egypt is preparing to take an active part in the Libyan conflict. On the eve it became known what sums the monarchy of the Persian Gulf is ready to allocate to Cairo for a military operation in Libya. This is reported by the resource "Al-Khaleej Al-Jadid" with reference to a source in the Saudi Arabian embassy in the Egyptian capital.
According to the source, the Saudis provided Egypt with $ 1 billion, the United Arab Emirates - another $ 1 billion, Bahrain - $ 350 million. Thus, the support of the Egyptian troops for the army of Khalifa Haftar will cost the Arab allies $ 2,35 billion.
Al-Khaleej Al-Jadid also informs about the desire of Paris to send 30 multirole Rafale fighters to the Libyan front in order to stop the attempts of the NTC to cross the so-called "red line" - Egyptian President Abdel Fattah al-Sisi spoke about it earlier. According to him, the capture of the city of Sirte by the army of Tripoli and the occupation of the municipality of Al-Jufra will push Cairo to a ground operation in Libya.
Talks about financing Egypt's invasion of Libya became possible after the Egyptian parliament yesterday gave full carte blanche to the country's president to interfere in Libyan affairs. In a statement from the Egyptian legislative body, it is said that the task of the military will be to ensure the security of Egypt from terrorist groups and foreign mercenaries.
Shortly before that, al-Sisi held telephone talks with US President Donald Trump, during which the leaders of the two countries discussed ways to avoid escalating the conflict and establishing peace in Libya. Reported by Reuters.