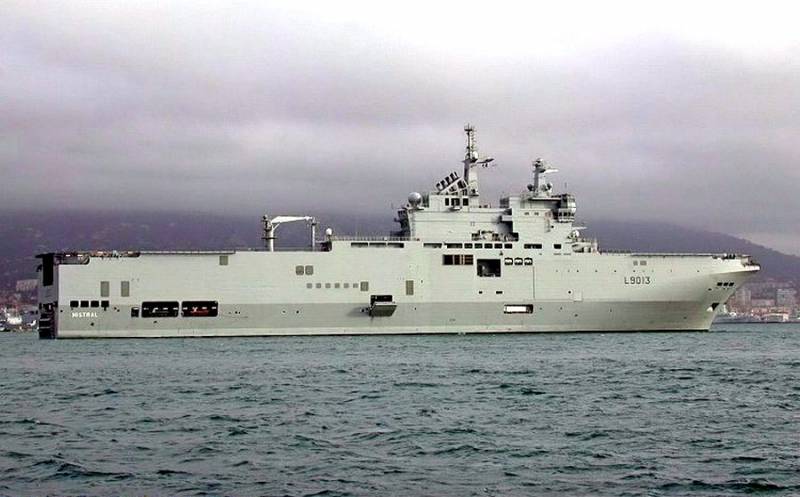 This week at the Kerch shipyard "Zaliv" Russia for the first time in history laid down two universal amphibious assault ships. Already, many people call domestic helicopter carriers a "copy" of the French Mistrals, which we did not get in 2015 because of the sanctions. At the same time, the Russian government is accused of ineffective spending of funds, since our helicopter carrier is more expensive than its foreign counterpart.
How fair are these judgments? Let's figure it out.
It is known that both ships of the Priboy project will be able to cover a distance of 6 thousand nautical miles and be autonomous for 60 days. The own crew of the Russian helicopter carrier is 320 people. One such UDC is capable of taking on board up to 1 marines and 75 units of combat
equipment
, including 20 helicopters.
At the same time, our universal vessel surpasses the Mistral in: displacement - one and a half times, length - 21 meters, power of the propulsion system - 1,6 times and full speed - 15%. Add to this increased combat survivability, the ability to navigate in the harsh northern latitudes and better armament than that of a French ship.
This is where the price difference comes from.
In addition, do not forget that the ships of the Priboy project were called universal for a reason. The ship will be able to perform supply functions without any problems, become at the same time a floating barracks, headquarters, hospital, aircraft carrier and landing ship, and also be used in purely humanitarian missions.
Thus, the laying of Russian UDCs is definitely a positive event for our country. At the same time, the domestic ship is by no means a more expensive copy of the "lost" French Mistral, and accusations of corruption and ineffective spending of funds are groundless.