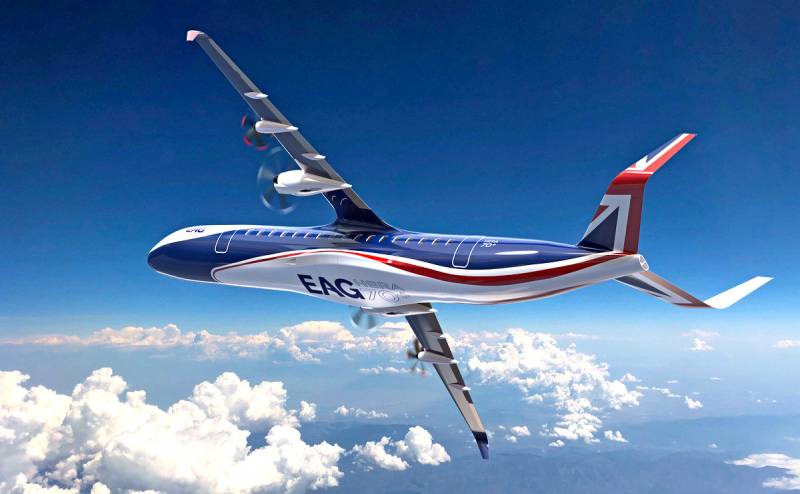 Electric Aviation Group has designed a 70-seater HERA (Hybrid Electric Regional Aircraft) electric-fuel hybrid jet. Today it is the largest aircraft in its class.
The British company intends to put its brainchild into operation in 2028. According to experts, it is the hybrid scheme, which significantly reduces emissions of harmful substances into the atmosphere, will allow HERA to quickly occupy its niche in the civil aviation industry.
It is known that at the moment the capacity of the batteries is sufficient for a flight up to 1500 km. Therefore, the first hybrid vehicles will become regional.
The cruising speed of a promising aircraft with a take-off weight of 25 tons will be 500 km / h. According to EAG representatives, the passenger compartment of the HERA can be quickly adapted for the transport of goods. At the same time, a short strip, the length of which does not exceed 1200 meters, will be sufficient for the aircraft to take off and land.
Within three years, the company intends to test a hybrid power plant. It is assumed that for this will be used a prototype aircraft created on the basis of the Bombardier Dash 7 or 8. Then the Electric Aviation Group will start building a new airframe.