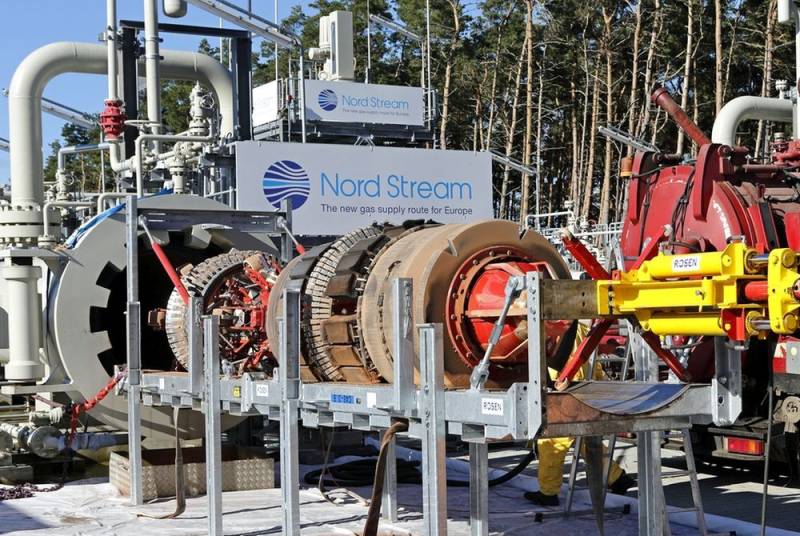 US Department of State Mike Pompeo is furious over the Russian Nord Stream 2 gas pipeline. However, the "Putin pipeline" can hardly be considered a successful project, so it will not have any impact on Europe, writes the American journal Foreign Policy.
The implementation of this project has been suspended due to US sanctions. But now the Russians are ready to finish building the gas pipeline on their own. Therefore, Pompeo threatens with new restrictions from the United States.
At the same time, the harder Washington presses, the more Berlin opposes it, because the lion's share of Russian gas is intended for Germany, which is not going to abandon the project. And tensions between the US and Germany are on the rise. In turn, most of the states of Eastern and Central Europe see this as the hypocrisy of the Germans, since this project poses a threat to their security.
At the same time, supporters of the project insist that it is exclusively commercial and has no political overtones. However, the possibility of corruption in the ranks
political
Germany's elite cannot be denied. Suffice it to recall that former German Chancellor Gerhard Schroeder is the chairman of the board of directors of Nord Stream AG (the operator of Nord Stream 1), 51% of which is owned by Gazprom. This indicates that the German political system is rotten. It should also not be forgotten that Russian President Vladimir Putin was in Germany when he worked for the KGB.
If Nord Stream 2 is completed, it could have serious consequences for Ukraine. Moscow will get leverage on Kiev. At the same time, Ukraine will have to confront Russia almost alone, since for some Europeans the main thing is that there is gas, and not through whom it gets to them. But Kiev has a way out of this situation.
As a result, the commissioning of Nord Stream 2 will cause significant damage to Germany's reputation. Berlin will receive more costs than benefits. There is a lot of cheap gas in Europe and Gazprom can no longer dictate prices to Europeans as it used to. Therefore, if Nord Stream 2 is launched, it will change little.