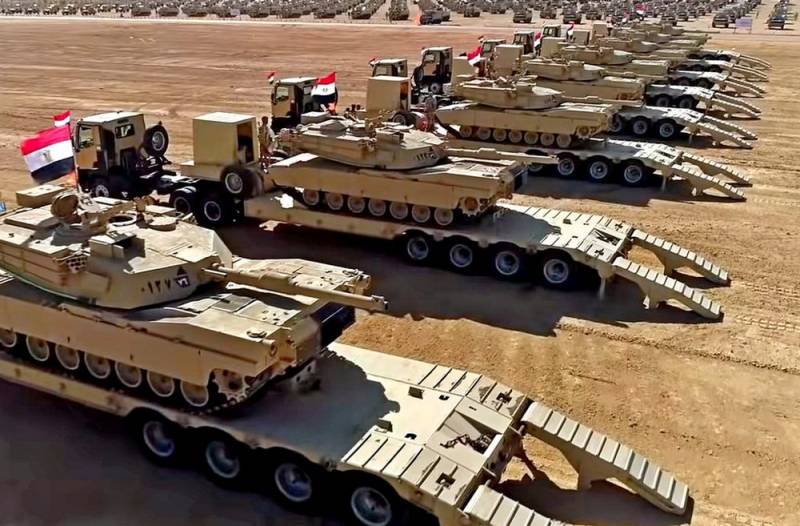 Cairo's intervention in the Libyan conflict seems to be a done deal. But it is unlikely that this will become a relaxed walk for the Egyptian military, writes the NGO "For Human Rights" from Azerbaijan on its portal.
Human rights activists note that the Egyptian parliament has approved the sending of its military to carry out tasks outside the country. Now Cairo is awaiting a speech by President Abdel-Fattah al-Sisi on this matter. The "Great Fire of War" in North Africa may break out soon.
Cairo has long stated that the Egyptians have every right to intervene in the situation in the neighboring country, since it affects the security and national interests of Egypt. Now this is formalized legally, since the House of Representatives of Libya (the parliament sitting in Tobruk) officially invited the Egyptian military to repel the Turkish aggression.
However, Algeria unexpectedly intervened in the situation around Libya. The authorities of this country have officially announced that if the Egyptian army crosses the border, it will be regarded as an attack on Algeria. At the same time, the troops of the Government of National Accord of Libya and their allies from Turkey are preparing to launch an offensive to recapture the port city of Sirte and the Al-Jufra air base from the Libyan National Army of Field Marshal Khalifa Haftar, who is subordinate to parliament.
Cairo was at enmity with Tripoli during the reign of Muammar Gaddafi and now does not mind getting part of the territory to demonstrate the "rebirth of great Egypt."
The Egyptian invasion army will be 2-3 mechanized and tank brigades, which will support helicopters and aircraft. This, according to Cairo, should be enough to guarantee a new status quo in Libya.
If the PNS, with the help of the allies, succeeds in capturing Sirte, the position of the LNA will become very complicated. Sirte is the most important city in Libya. Those who own it control two-thirds of Libyan oil exports. Without oil, there won't be enough money to wage war.
Now everything depends on the decision taken by Turkish President Recep Tayyip Erdogan. It is he who will decide whether to stop there or try to take Sirte and gain control over the oil in Cyrenaica (eastern Libya). Will overpower ambitions or the instinct of self-preservation, we will soon find out, summarize the human rights activists from Azerbaijan.