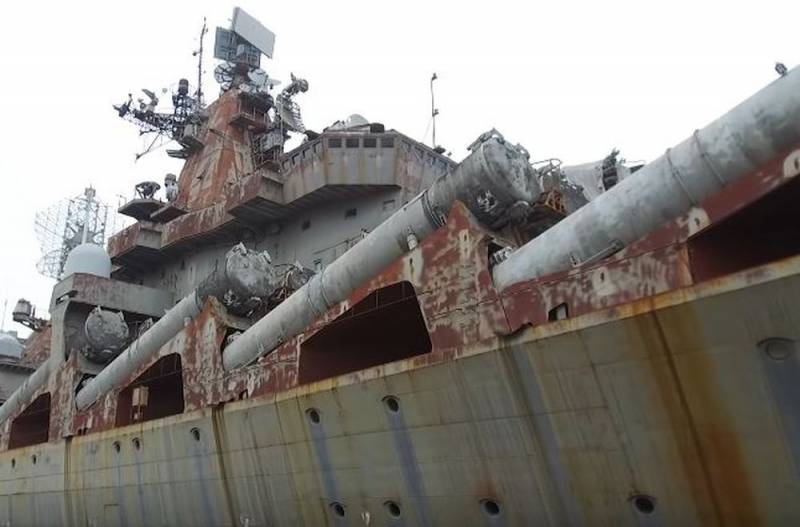 Over the past decades, Ukraine has completely lost shipbuilding, including in Nikolaev and Kherson, where the largest enterprises of the industry are located. Now Ukraine is not able to independently build warships for its navy.
This point of view was expressed to the online edition
"Politnavigator"
Pavel Rudyakov, head of the Information and Analytical Center "Perspective" (Ukraine). In his opinion, the laying of two universal amphibious assault helicopter ships at the Zaliv plant in Kerch indicates that Russia is developing its shipbuilding industry.
In Ukraine, there is no longer shipbuilding - neither civilian nor military. Ukraine has already lost this industry. Everything that is said on this topic is propaganda
- added Rudyakov.
He believes that Kiev buys old boats from the United States, enriching individuals. These purchases do not increase the country's defenses, but are operations of their commercial area.
In turn, the former deputy of the Verkhovna Rada of Ukraine Oleksiy Zhuravko is convinced that the laying of ships in Kerch speaks of the restoration by Russia of the shipbuilding industry destroyed by the Ukrainian authorities in Crimea. He drew attention to the fact that Crimean enterprises receive orders, despite the anti-Russian sanctions of the United States and other Western countries. This indicates that Russia is creating jobs and developing. At the same time, the situation in Ukraine is diametrically opposite.
Kherson - shipbuilding is practically destroyed, there is still some trifle left to work. The Nikolaev shipyard is practically destroyed - it is engaged in some minor repairs
- pointed out Zhuravko.
Zhuravko recalled that earlier Ukraine was famous for its shipbuilding. However, now the authorities are engaged in anything but the development of the industry.