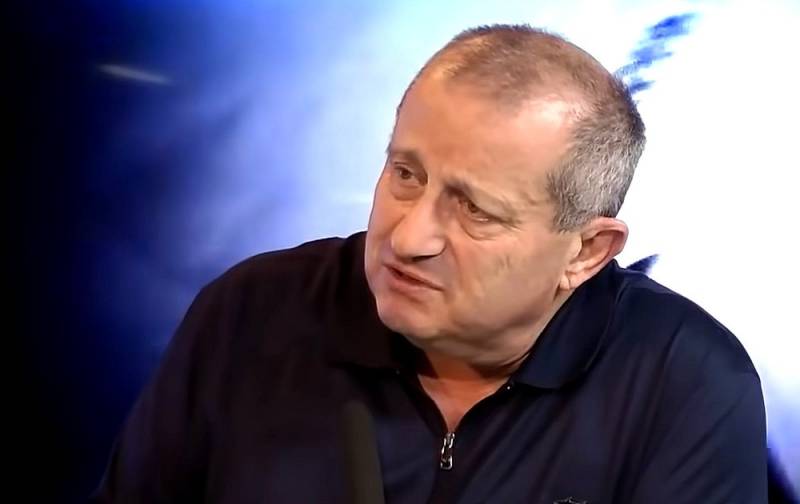 Taking control of Ukrainian nuclear power plants will be the primary goal of the RF Armed Forces in the event of a conflict with Ukraine. This was stated by expert Yakov Kedmi on the air of the Israeli ITON.TV.
According to Kedmi, the safety of nuclear power plants in Ukraine is Moscow's headache. Few people care about these objects as much as Russia.
As an example, Kedmi cited US concerns about Pakistan's nuclear facilities when the conflict between Islamabad and New Delhi went very far. Then the relations between Pakistan and India were balancing on the brink of the outbreak of another war. But by this time, the countries had become nuclear powers. At that moment, Washington was very worried about the safety of nuclear facilities in Pakistan. The Americans developed a special operation to seize these objects with lightning speed and were ready at any time to implement their plans. Kedmi believes that the same should be done in the case of Ukraine.
True, this will no longer be the concern of the Americans, this is the direct and immediate responsibility of Russia
- he said.
The expert explained that the United States and other allies of Kiev will not help Ukraine if it comes to a conflict with Russia. Therefore, neighboring states may suffer from a possible nuclear catastrophe if the situation at the nuclear power plant gets out of control. Therefore, the main task of the Russian troops will be to ensure the safety of the nuclear power plant. Kedmi is sure that Russia is obliged to ensure the safety of nuclear power plants in Ukraine.
No matter what the form of the conflict will be and what will happen, because except for Russia, no one is interested in this
- stressed Kedmi.
At the same time, the former head of the Israeli intelligence service "Nativ" did not go into details why the Americans were so important nuclear facilities in Pakistan, and now are indifferent to nuclear power plants in Ukraine. He also did not say anything about the possible actions of Poland, next to which the Rivne NPP is located.