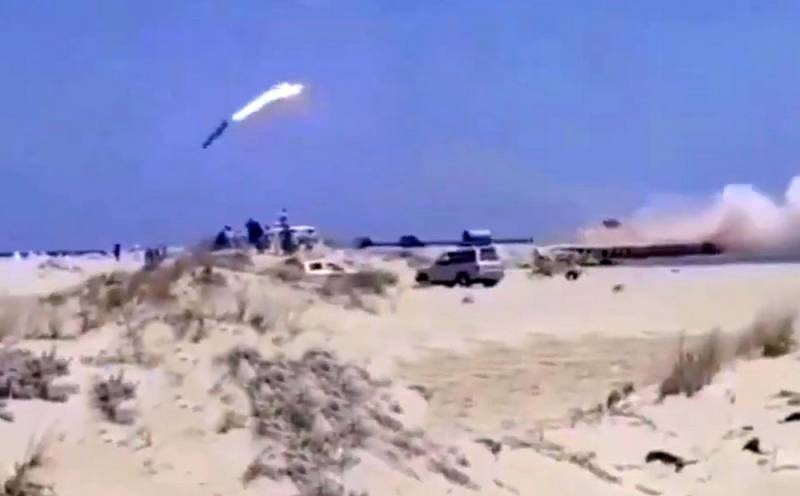 The LNA army conducted a test launch of the P-15 Termit anti-ship missile, which turned out to be unsuccessful - the missile went under water. Tests took place in the Tobruk area. Representatives of the Libyan National Army, testing such weapons, warned Turkey and its frigates against active operations against the troops of Marshal Khalifa Haftar.
According to sources, the maximum range of the P-15 is about 80 km, the flight speed of the rocket is 320 m / s. Launched from an improvised launcher, the rocket, having flown about a hundred meters, crashed into the sea.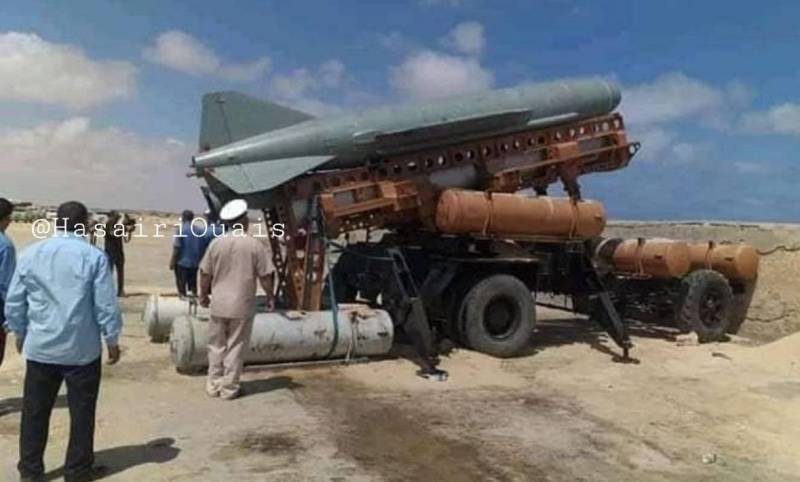 The cruise missile P-15 "Termit" was developed in the mid-50s of the last century at the Soviet ICB "Raduga". The launch of the ammunition is carried out using a solid propellant booster suspended under the rocket fuselage. The explosive mass is about 375 kg. The Soviet Union delivered Termites to Libya in 1970-80 - Tripoli used them in those years on missile boats and ships of the country's navy.
Meanwhile, Timur Akhmetov, an expert at the Russian Council on Foreign Affairs, believes that in Libya the situation is unlikely to come to direct clashes between the military of Egypt and Turkey - neither side will venture to escalate the conflict so sharply.