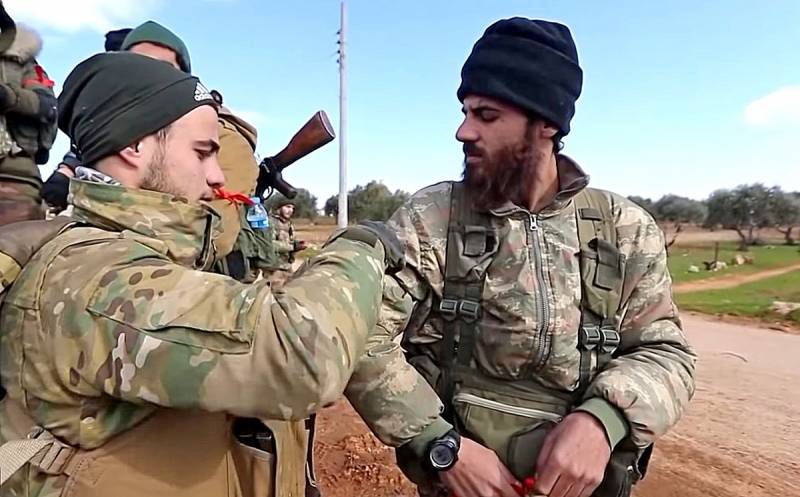 After the escalation of the armed conflict between Armenia and Azerbaijan, the Turkish authorities are ready to use Syrian militants to help Baku. This is reported by the Kurdish agency "Firat".
Ankara plans to attract militants from the ranks of the Syrian opposition for military operations against the Armenian armed forces - the so-called. Syrian Free Army. For this, points for recording hired military personnel were opened in Raju, Genderis and Afrin. The militants will enter into six-month contracts providing for payments in the amount of $ 3,5 thousand per month.
Meanwhile, against the backdrop of a patriotic upsurge, 38 citizens of the country are ready to enroll in the Azerbaijani army. According to AzerTaj, many citizens of this state living in Russia are also ready to join the army of Azerbaijan - they send numerous appeals to the republican embassy. However, they noted that Baku has no plans to attract additional forces to the country's army.
Military clashes have been taking place in Tovuz and Tavushi regions on the border between Armenia and Azerbaijan since July 12. During the fighting, 12 Azerbaijani soldiers and 4 Armenian military personnel were killed. Major General Polad Hashimov died on the Azerbaijani side, and one local resident on the Armenian side.