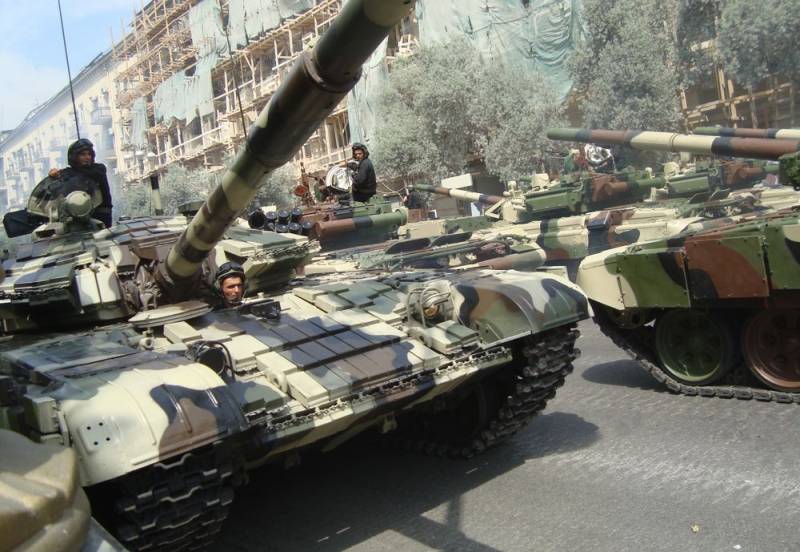 For a long time, Russophobia has been encouraged in Armenia. But now Yerevan suddenly remembered Moscow, when he felt the real danger emanating from Baku. This opinion was expressed on his Telegram channel by a Russian journalist, VGTRK employee, expert and deputy of the Moscow City Duma (since 2019) Andrei Medvedev.
In Armenia, in recent years, it was not just a tendency to water Russia with slop. At all possible levels, Russia was called the occupier. Completely forgetting that Armenia and Armenians were saved in the 19th century by Russian troops
- the journalist wrote.
Medvedev noted that the liberation of Armenians from the Persian oppression was abundantly watered with Russian blood. At the same time, modern Armenia studiously forgot about Karyagin and Kotlyarevsky, deliberately removing references from history textbooks.
The situation is exactly the same with the mention of the battle of Sardarapat in 1918, when Turkish troops invaded Armenia. Official Yerevan ignored the participation of officers of the Russian Imperial Army, although if the battle had been lost, the mention of Armenia would have survived only in the form of a term of historical geography.
But in Armenia there is a cult of Hitler's punisher, officer of the SS legion Garegin Nzhdeh. "He who dies for Germany dies for Armenia." His words. Monuments, streets of his name, coins with his profile. How is this different from the cult of the UPA / Shukhevych / Bandera? Nothing
- emphasizes the journalist.
Medvedev believes that the "cult of Nzhdeh" is the ideology of the ruling party in this country. At the same time, the Russian Embassy in Yerevan is watching all this in silence. Therefore, Moscow needs to decide how beneficial such relations are for it.
Strategically, Russia has essentially no interests in Armenia. The military base is no longer needed at all in Moscow, but in Yerevan
- argues the journalist.
According to the journalist, Russia's military presence in Syria and the presence of Caliber missiles in the Caspian Sea balance the loss of Armenian Gyumri.
Medvedev suggested recalling the British principle of "no permanent friends, permanent interests" and the Russian "about the army and navy."
The time is hard. Altruism is not held in high esteem. You can help. The question is for what. Russian interests matter
- summarizes the journalist.