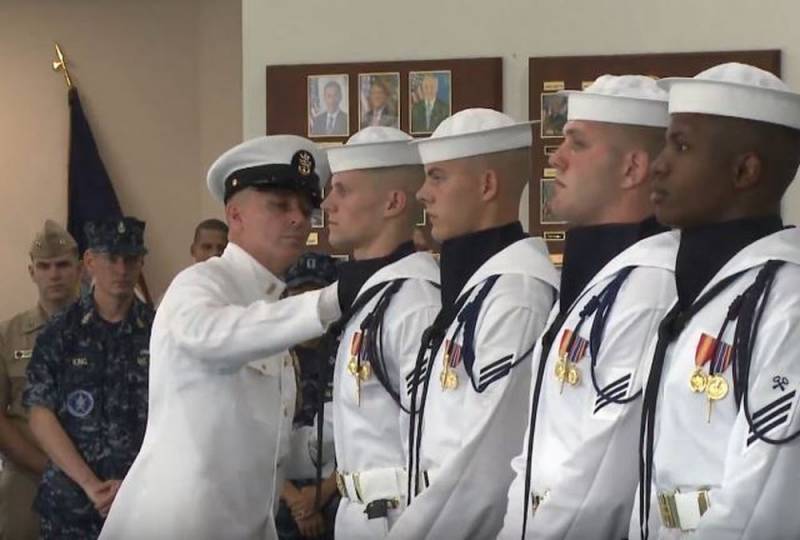 The American military sailor was caught transmitting classified data to Russia, writes The Virginian-Pilot.
The suspect is US Petty Officer Charles Briggs, who worked in the Information and
of technologies
at the Portsmouth Naval Medical Center. He is accused of transmitting to third parties information of a defense nature that he received from an office computer.
In addition, he is charged with obstruction of justice, as well as possession and viewing of child pornography (these are the most fashionable accusations in the United States, when there is no other evidence). At the same time, what kind of secret information is involved, how exactly Briggs contacted and with whom, it is said only briefly.
However, investigators insist that the sailor was fully aware that the information he received "could harm the United States and benefit another state." The materials clarify that the foreman had access to data related to national security, from October 2018 to January 2019. At that time, Briggs was at Offutt Air Force Base in Nebraska.
Briggs allegedly provided false information that he did not have "close and lasting relations" with citizens of other states. At the same time, he kept silent about the fact that he was familiar with the Russian and the Italian. He also deceived his leadership when he announced that he would spend his vacation in 2018 in Nebraska, and he went to Serbia.
Briggs is now in custody and awaiting formal charges, due July 22, 2020.
Note that since President Donald Trump settled in the White House in Washington, opponents have not ceased to accuse him of working for Moscow. The US Democratic Party staged a real "witch hunt", seeking out "Kremlin agents" in all departments and at all levels of government in order to pay attention to Trump every time. Now in the United States, elections and under suspicion may fall any disloyal to the "democrats", even the junior officer rank, would be an occasion.