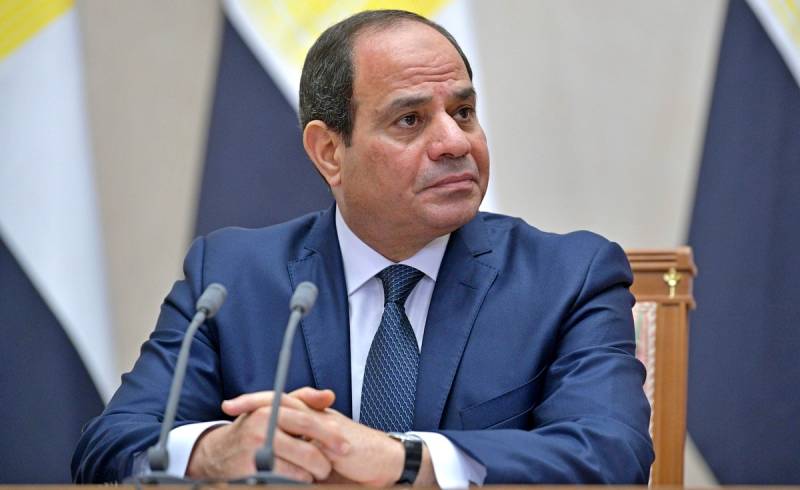 Cairo has a very strong army, so it can quickly change the situation in neighboring Libya, said Egyptian President and African Union Chairman Abdul Fattah Saeed Hussein Khalil Al-Sisi, writes Al-Masdar (AMN).
This statement was made by the head of Egypt on July 16, 2020 during the conference "Egypt and Libya is one people and one fate", which was held in his country. Sheikhs and authoritative representatives of Libyan tribes came to her. They asked the Egyptians for help in solving a common problem.
Al-Sisi noted that his country would not become inactive, not only in the face of a threat to the national security of Egypt and Libya. Cairo will not remain indifferent to threats to Arab, regional and international security.
As for Libya, the future of this country should be decided by the will of the Libyan people. It was for this that As-Sisi tried to stop the bloodshed by identifying the "red line" and at the same time proposed a peaceful initiative. This is an attempt to end the civil war in Libya.
Egypt has the strongest army in the region and on the African continent, and is able to quickly and decisively change the military situation in Libya, if it wants to do so.
- emphasized the Field Marshal and the Supreme Commander of the Armed Forces of Egypt.
Al-Sisi noted that the Libyan House of Representatives (parliament in Tobruk) asked Egypt to intervene in the situation to protect the sovereignty, unity and territorial integrity of both countries.
The President of Egypt also pointed to the presence of foreign military in Libya, which threaten the security of neighboring countries. He explained that Turkey has established a base in Libya and is transferring its military personnel and mercenaries from other states to the territory of this country to take control of the Libyan's natural wealth.
We will enter Libya at your request and leave it at your request
- said Al-Sisi.
In his opinion, Egypt is ready to take the necessary measures to achieve joint Libyan-Egyptian interests. He called on the tribes of Libya to cohesion, as this is important for stability in Libya.
Note that Tobruk and Cairo are concerned about the Islamists who control the Government of National Accord in Tripoli. Among them are many who fled from Egypt in 2013-2014, when the Egyptian military, led by Al-Sisi, with the support of the population, dared the Islamist government, which led to US power. It was after this that the second civil war began in Libya. Therefore, for many Libyans and Egyptians, this is indeed a common bleeding wound, in which the Turks brazenly decided to fiddle.