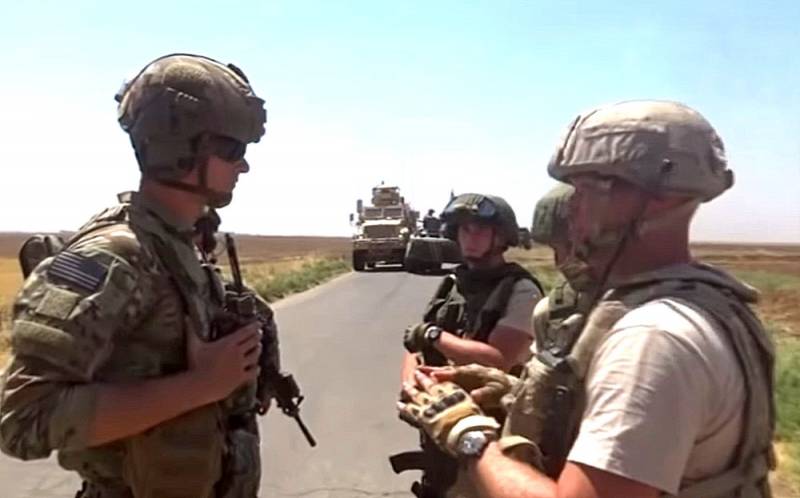 In the Syrian province of Al-Hasakah in the north-east of the country, a tough conversation between the Russian military and American colleagues took place. The blocking of the American military convoy and the communication between Russian and US servicemen were filmed.
The footage shows how the armored vehicles Oshkosh M-ATV and International MaxxPro of the US army are trying to drive at high speed over rough terrain and go to a free asphalt section of the road where there is no Syrian or Russian checkpoint. "Typhoon", "Tiger" and armored personnel carriers of the Russian military police are going to cut across the Americans.
The Americans are leaving for the road, but there are already Russians who have blocked it with their armored vehicles. At the same time, the Russians are blocking the "tail" of the US military patrol, preventing them from leaving this place. After that, taken in a "box" and realizing the hopelessness of the situation, the Americans go into conversation.
The Russian military explains through an interpreter to the American that "this is the territory of the Syrian Arab Republic" and the Russian Armed Forces are there at the invitation of the official authorities.
On what basis are you here?
- the Russian military asked the question, unambiguously hinting that no one called the Americans to Syria.
In addition, the Russian military told the American to tell his general that "the Russians are convincingly asking not to pursue them anymore."
We remind you that the American military, whom no one has invited to Syria, "have fun"
chases
behind Russian armored vehicles, creating dangerous incidents.