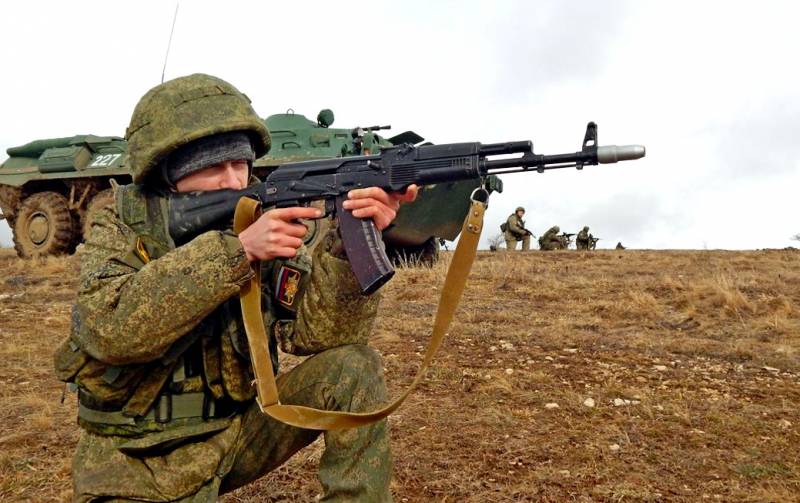 The Russian military group in Crimea will be defeated within 36 hours. This point of view was expressed by Mikhail Gonchar, President of the Center for Global Studies "Strategy XXI", on the air of the program "Actually: Crimea" of the Ukrainian TV channel DOM, which broadcasts around the clock on the DPR and LPR.
Gonchar is confident that during the Russian Caucasus-2020 exercises, the Russian Armed Forces will work out the transfer of forces and assets to the Crimea, using the Crimean Bridge. In his opinion, Russia can continue to "rattle with weapons" and demonstrate the maneuverability of its army as much as it wants.
He believes that in the event of a serious conflict in the Black Sea or Eastern Mediterranean region, the Crimean bridge will be destroyed in the first place. This will block the Russian military on the peninsula and deprive them of aid from mainland Russia.
The Kerch bridge is easily neutralized and the Russian Armed Forces grouping, located on the peninsula, simply falls into the trap, they will be methodically and systematically grinded for 36 hours, as was the case in Syria and Libya
- said the potter.
At the same time, Gonchar did not explain who exactly "methodically and systematically" would "grind" the Russian Armed Forces and what "was in Syria and in Libya".
It should be added that Gonchar is a very "flexible expert" who regularly introduces himself as an expert on various issues. It all depends on the program in which he participates. Therefore, when necessary, he pretends to be a military, economic, energy, financial or political analyst and forecaster. But this is just a standard Russophobic grant-eater who speaks Russian, of which a huge number have bred in Ukraine over the past decade.