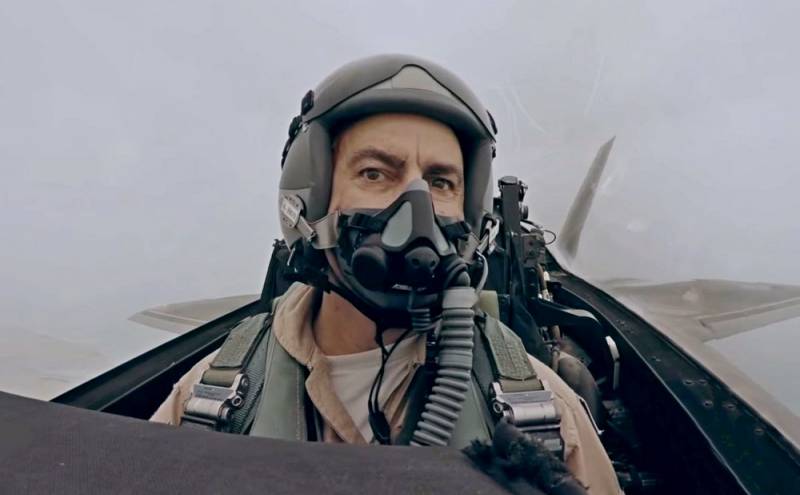 An American pilot who piloted an F-18D fighter shared his impressions of three training battles with the Su-30MKM of the Malaysian Air Force. He published a video made from the cockpit of his aircraft and commented on what was happening on it.
The US Air Force pilot noted that the Su-30MKM is a modification of the Su-30 (according to NATO codification: Flanker-C - "Flanker-C" - a double multi-purpose fighter of generation 4+ gaining dominance in the air), a beautiful aircraft and a formidable enemy. Su-30 MKM has excellent maneuverability and is well managed.
The American noticed that the Su-30MKM is better armed than the F-18D and equipped with excellent engines. For these qualities, the Su-30MKM reminded him of the all-weather F-15 Eagle "Eagle".
The pilot said that the empty weight of the Su-30MKM is 18,8 tons, and the F-18D's is 10,4 tons. Consequently, the Su-30MKM can stay in the air much longer, taking with it more fuel and ammunition.
He admitted that he had a chance to lose several times. In one of the battles, he had the opportunity to launch a missile on the Su-30MKM. In terms of the complexity of aerial combat, he compared the Su-30MKM with the fifth generation F-22 Raptor Raptor.
The American explained that his tactics were simple, given the circumstances. He tried at certain times to slow down the F-18D and catch the fast and nimble "advanced Russian". However, the Su-30MKM regularly slipped away, using its engines with a controlled thrust vector, causing admiration for a professional pilot.
It's just great what he does ... flies like an air show
- said the American when the Su-30MKM turned 90 degrees in front of his eyes.
We remind you that the two-seater Su-30 was developed in the late 1980s. The Malaysian Air Force has 18 Su-30MKMs. This fighter is a version of the Su-30MKI supplied by the Indian Air Force. As for the F-18D, it is a two-seater combat training version of the upgraded F / A-18C Hornet Hornet, a carrier-based fighter-bomber and attack aircraft developed in the 1970s.