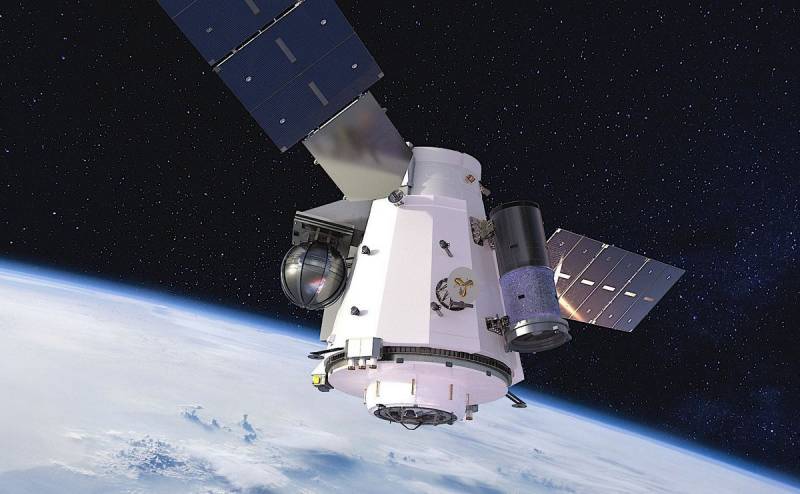 Sierra Nevada Corporation has signed a contract with the US Department of Defense to develop an autonomous space station Shooting Star. The orbiter will be created on the basis of the cargo module of the reusable ship Dream Chaser. This was reported on the eve of the press service of the aerospace company.
According to representatives of Sierra Nevada, the promising Falling Star ACS is being created as part of the NASA CRS-2 program and can be used for additional storage of cargo, space debris from orbit, conducting experiments in microgravity and testing logistics for the future placement of outposts at different orbits.
In turn, the American publication The Drive suggests that the military department can use the new station for the assembly and repair of satellites and spacecraft. Also, the editorial board does not exclude the placement of defensive or offensive weapons on board the apparatus.
At the same time, The Drive emphasizes that if the Pentagon uses "non-mass destruction" weapons as a payload for the Shooting Star apparatus, the 1967 Space Treaty prohibiting the placement of the aforementioned weapons in outer space will not be violated.
As for the autonomous station itself, it, according to Sierra Nevada, is in a high degree of readiness and can make a demonstration flight to the ISS next year. The length of the device is a little more than 4 meters. At the same time, the internal airtight compartment and the three external containers of the Shooting Star are capable of accommodating more than 4,5 tons of payload.
Shooting Star was equipped with six engines, which allows the station to freely maneuver in orbit and two arrays of solar panels, providing the device with autonomy.