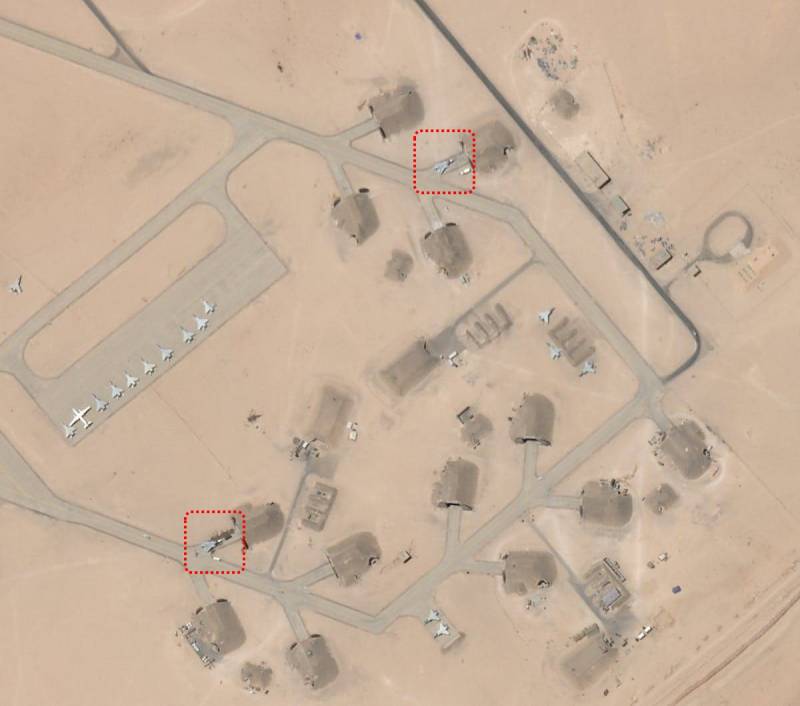 Satellite photographs confirmed the presence of unknown Su-24 bombers in Libya. Pictures of aircraft commented in the US press. Image date is Monday, July 13th. A pair of Su-24s, along with other aircraft, are located at the El Jufra base.
American military analyst Joseph Trevithick of The War Zone points out that the very presence of bomber planes outside the hangars indicates their active use by the army of Khalifa Haftar. The United States also emphasizes that the pictures speak of "an enhanced aviation component in the armed confrontation in Libya."
Earlier, the US military command in Africa announced that Russia allegedly initiated the relocation of several Su-24, MiG-29 to the territory of Libya from its Syrian air base Khmeimim, having previously changed their color masking. According to the American press, Russian military aircraft serve as a deterrent to the presence of the Turkish armed forces on Libyan soil.
Earlier, the army of Faiz Saraj, operating with the support of Ankara, after a successful advance, stopped at the Sirt-Al-Jufra line. One of the reasons for the cessation of active hostilities of the PNS is the ultimatum of Cairo on the introduction of Egyptian troops into Libya in the event the government forces cross the "red line" in the Sirte region.