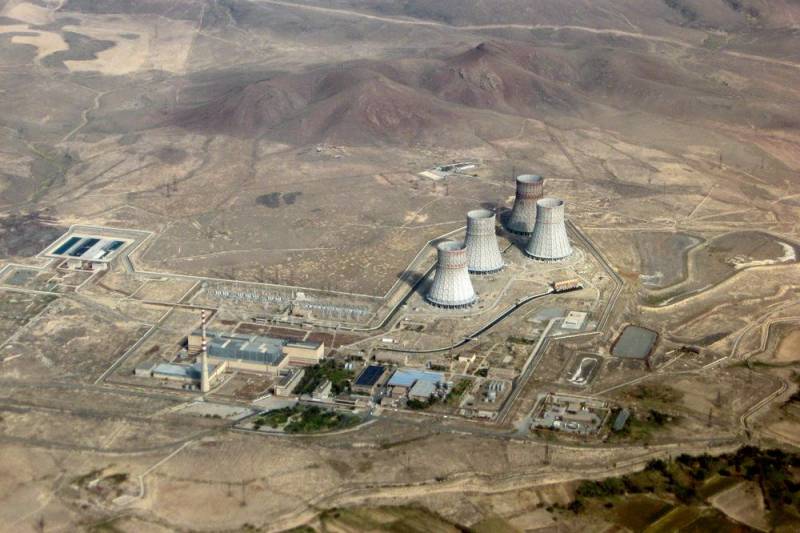 Relations between Baku and Yerevan continue to escalate. Azerbaijan announced the possibility of striking at the Armenian nuclear station.
It should be noted that the next round of confrontation between the countries began on July 12, 2020. After that, speculations appeared in the media that the Armenian military could strike at the Mingechevir reservoir and the hydropower plant of the same name in Azerbaijan. For Baku, ensuring the safety of these facilities is an important national security issue.
It was after the appearance of the above assumptions that the Ministry of Defense of Azerbaijan warned the Armenian side that in the event of the implementation of such a scenario, Baku could strike back at the Metsamor NPP (two power units with VVER-440 reactors) in Armenia.
At the same time, the Azerbaijani military reported that they have enough forces and means in their arsenal to repulse the blow from Armenia. They expressed confidence that not a single Armenian missile will reach strategic targets.
At the same time, the Armenian side should not forget that the latest systems available in the armament of our army are capable of striking the Metsamor NPP with high accuracy, and this will turn into a huge tragedy for Armenia
- I said,
RIA News"
Colonel Vagif Dargyakhly, head of the press service of the Azerbaijani Defense Ministry.
Since the start of the next confrontation, mutual accusations have been heard from Baku and Yerevan. At the border of the two states, military personnel and civilians die, while the parties do not stop mutual shelling and shift the blame onto each other. In turn, the international community calls on the parties to dialogue, and Moscow has already offered its services to Yerevan and Baku to normalize the situation.