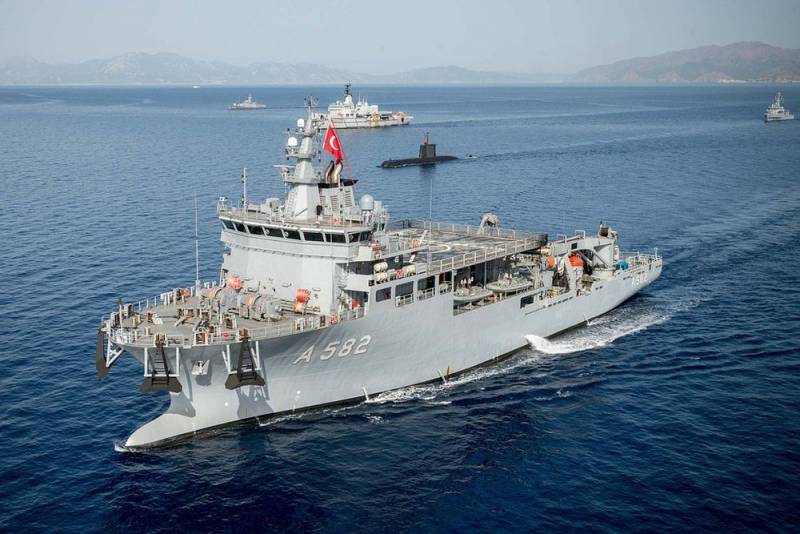 The key to the Eastern Mediterranean lies in Moscow, writes the Turkish newspaper Cumhuriyet.
Turkey and Egypt have mated in Libya and are not going to end the confrontation and reduce tensions. Ankara is supported by the Libyan National Salvation Government, which controls the west of the country. Cairo is an ally of the House of Representatives of Libya (the country's parliament sitting in Tobruk), which controls the east of the country with the help of the Libyan National Army Field Marshal Khalifa Haftar.
Currently, the front line runs along a conditional line dividing the country into two parts. It runs from the port city of Sirte to the Al-Jufra airbase in central Libya. Now the indicated city and base are controlled by the LNA, but the PNS is trying to recapture these territories.
At the same time, they said from Cairo that they considered this conditional line to be the "red line", and if the PNS and its allies cross it, the Egyptian army will begin military operations. Moreover, the Libyan House of Representatives has already called on Egypt to help repel aggression.
In this regard, a direct clash of the armies of Egypt and Turkey on the territory of Libya becomes very likely. And so much so that from Berlin it was already proposed to create a "demilitarized zone" of Sirte - "Al-Jufra", which actually means the division of Libya.
Now Turkey is trying to strengthen its position by attracting the United States to its side. Therefore, rhetoric is used that supposedly the strengthening of Russia in Libya threatens the interests of the United States and NATO. At the same time, Washington is using this rhetoric and trying to destroy the relationship between Ankara and Moscow. The Americans want the Turks to stop cooperating with the Russians in Syria.
The eastern Mediterranean was at the very center of these conflicts. Therefore, continuing to flirt with the United States, Turkey will make a strategic mistake that will create many problems.
Turkey needs to do in Libya exactly the same as it did in Syria. On Syrian soil, Turkey, Iran and Russia entered into an alliance in which there is no place for the United States. Similarly, you can do in Libya, creating an alliance of Turkey, Russia and Egypt. The US and Israel will benefit from the conflict between Turkey and Egypt, and the Russians have the key to the region, in the form of normal relations between Ankara, Damascus and Cairo.