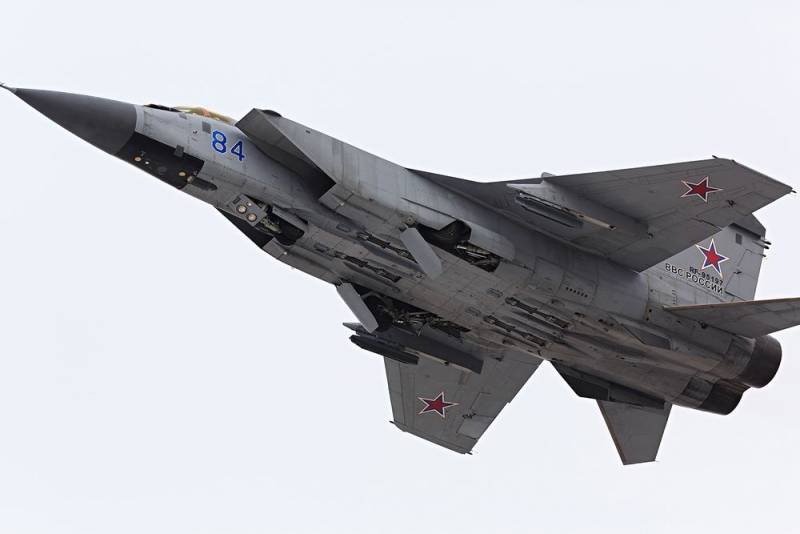 MiG Corporation and Sukhoi will join forces to create a 6th generation combat aircraft - a promising long-range interception aircraft complex (PAK DP).
About this in an interview
RIA News"
said Ilya Tarasenko, general director of both Russian aircraft manufacturers of the UAC. The head explained that all American and European aircraft manufacturers are competitors to Russians. Therefore, in order to maintain leadership in the industry and to create the sixth generation aircraft before everyone else, it is necessary to "consolidate the best competencies".
In his opinion, combining the potentials of MiG and Sukhoi to achieve the goal will make it possible to make a qualitative leap. At the same time, Western firms are deprived of such opportunities.
Tarasenko said that the development will be conducted by the UAC military aviation division based on the existing MiG-31. He added that this aircraft is unique and still has no analogues in the world.
The Director General drew attention to the fact that according to the results of 2019, the Ministry of Defense carried out the development of the most promising PAK DP projects submitted for review. They were created as part of research and development. Moreover, activity in this direction did not stop and continues now.
We remind you that in 2018 Tarasenko informed the media that the life cycle of the MiG-31 aircraft is coming to an end. He emphasized then that in 10 years these fighters would need a replacement.