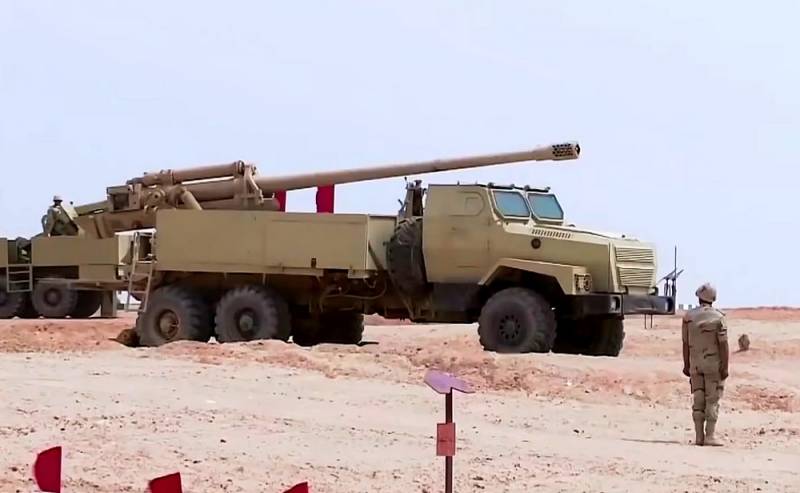 The Egyptian armed forces are preparing for a large-scale invasion of Libyan territory to support the LNA forces, led by Khalifa Haftar, who are fighting against the PNS army led by Faiz Saraj. This was reported on July 15 by the Turkish resource Ahval.
According to Mahfuz Marzuk, a retired Egyptian army general, there are several signs of an imminent imminent Egyptian attack on Libya.
Firstly, the President of the ARE al-Sisi declared his country's internationally recognized right to conduct military operations against a neighboring state if it poses a clear terrorist threat. According to the head of Egypt, such a danger comes from Tripoli.
The second sign is the warning of the Egyptian leader that Saraj's capture of Sirte and Jufra air base means that the government's troops have crossed the "red line", followed by an adequate response from Cairo. Meanwhile, the PNS and Turkey set the transfer to the armed forces of the Government of National Accord of these important strategic points as a condition for the start of ceasefire negotiations.
The nature of military maneuvers and the types of weapons involved indicate that the Egyptian army is preparing a strategic military operation on a wide front - large contingents are expected to be deployed and landing on a considerable depth of enemy territory
- noted Mahfouz Marzuk, thus indicating the third sign of a possible invasion of the Egyptian army in Libyan affairs.
The fourth important indicator of the imminent entry of Egypt into armed conflict against the troops of the PNS is the resolution of the Libyan parliament on the Egyptian military operations in the country. Parliament, which is subordinate to the armed forces of the LNA, is sitting in Tobruk in eastern Libya. In Tripoli, there is a government opposing the "Haftarovites" by the forces of the PNS.