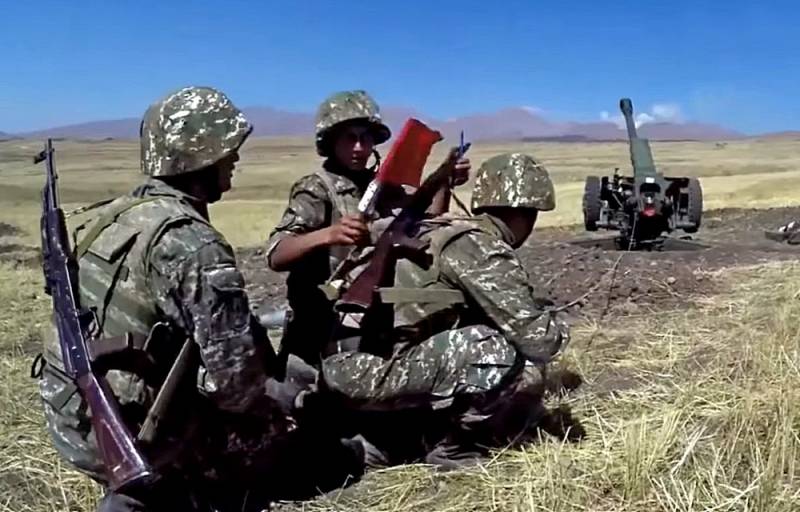 Another exacerbation occurred on July 12 on the border of Armenia with Azerbaijan. According to Baku, Armenia, for no apparent reason, opened fire from artillery. In turn, Yerevan claims that the Azerbaijani military tried to capture and destroy the Armenian checkpoint at the Tavush section of the state border. Both sides suffered losses, but data on victims and victims vary.
The roots of the conflict between the countries stretch back to the distant 387, when the Armenian kingdom was divided between Byzantium and Persia. Part of the territory, including Nagorno-Karabakh (Artsakh) has become an arena for a long struggle. First, against the Persians, then the Mongols, and in 1717, the Ottomans created the Karabakh Khanate in Artsakh.
Armenians began to return to their original land only after the aforementioned Khanate became part of the Russian Empire. However, after its collapse in 1917, the confrontation resumed in the region, which ceased only in 1936, when Armenia and Azerbaijan became part of the USSR.
The next round of escalation began after Armenian immigrants "poured" into the Nagorno-Karabakh region in 1988, who, after the collapse of the USSR, self-proclaimed this territory as a republic and at the same time included the Khanlar region inhabited by Azerbaijanis.
It was possible to reduce the degree thanks to the efforts of the OSCE Minsk Group in 1992. However, the ceasefire is periodically violated to this day.
Based on the foregoing, the conclusion suggests itself that conflicts in the disputed territory ceased when both peoples were under the influence of a strong Russia. Today, Armenia is a member of the Collective Security Treaty Organization; Azerbaijan is also closely connected with Moscow economically. In turn, our country does not need a war in Transcaucasia at all, therefore, the Russian Foreign Ministry has already condemned the actions of the parties and called for an immediate ceasefire.
As for the transition of a local conflict into a full-scale armed confrontation between countries, such a scenario is unlikely. Today, neither Armenia nor Azerbaijan is ready for a serious war. However, the cause of contention will not go anywhere, and sooner or later, countries will have to find a compromise.