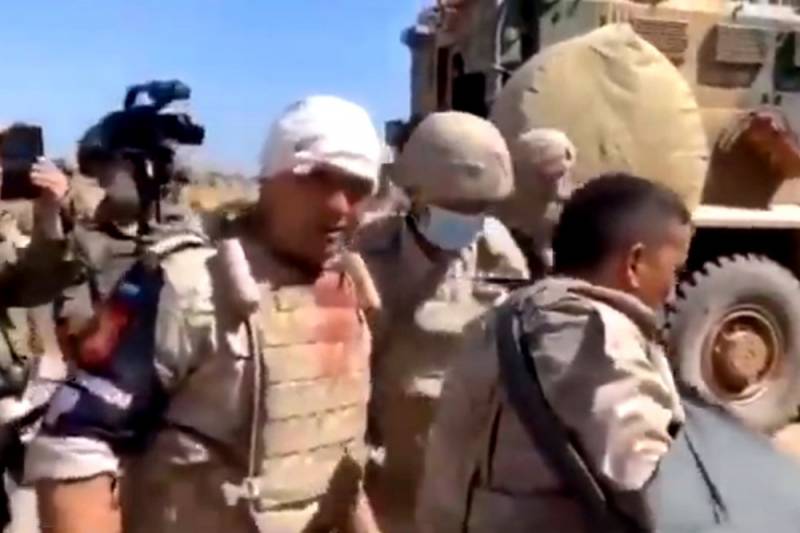 A video appeared on social networks showing wounded Russian soldiers as a result of a column blast. Incident
happened
July 14, 2020 on the M4 highway in the de-escalation zone of the armed conflict in Idlib - a joint patrol between Russia and Turkey was blown up by a powerful land mine.
At the epicenter of the explosion was the BTR-82A of Russia. After the explosion, he was knocked out of the way. The Russian combat vehicle was seriously damaged, although outwardly it looked relatively intact. The servicemen were rescued with only minor injuries. The detonation force of the zirad was more than 100 kg in TNT equivalent, which would be enough to destroy the tank.
The video frames demonstrate that the Russian military received minor and moderate injuries. Three wounded soldiers were later sent by helicopter to Khmeimim.
Previously, there was information that the main burden of the explosion was incurred by the Russian Tiger armored vehicle. But later, these data were not confirmed.
The jihadist organization of the Khattab al-Shishani Brigade claimed responsibility for the terrorist act. An explosive device was launched by a suicide bomber.