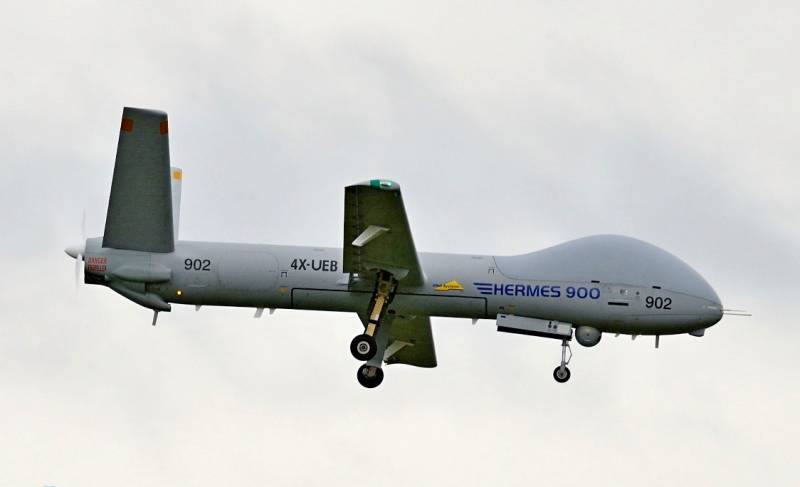 On July 14, the Armenian Defense Ministry showed video footage of the destruction by the country's air defense forces of the Azerbaijani Hermes 900 aircraft made in Israel. According to the press service of the Ministry of Defense of Armenia, the UAV carried out tasks on the combat operations control system.
The video shows how the drone approaches the positions of the Armenian army, but then it is shot down by ground-based air defense systems. A successful attack is accompanied by the cheers of the soldiers.
According to experts, the tactical reconnaissance UAV is one of the most powerful combat vehicles in its class. Hermes 900 was developed by the Israeli company Elbit Systems. It has a modular design, which makes it possible, if necessary, to change the main components of the drone. Flight altitude - about 9 thousand meters. The drone can be equipped with strike weapons, and the maximum take-off weight reaches one ton.
Israel is the main supplier of such devices for the Azerbaijani army. Baku successfully established a military
technical
cooperation with foreign partners - UAV enterprises using Israeli technology operate in Azerbaijan.