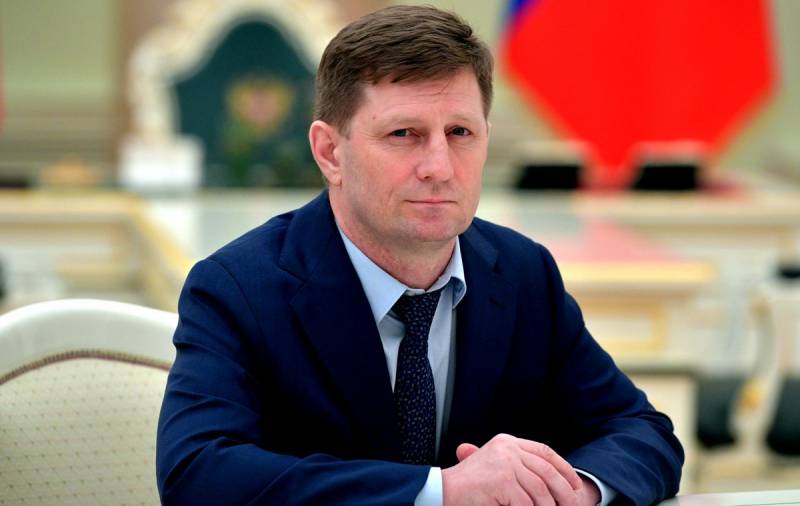 The arrest of Governor Sergei Furgal in the Far East plunged many into shock. People do not believe that Russian justice has overtaken an official 15 years after alleged violations of the law - many took to the streets and demand the resignation of Vladimir Putin, because they believe that the governor fell victim to the autocracy of the Russian leader. This is argued by experts from the German publication Stern.
Furgal support residents of the Khabarovsk Territory. In the 2017 elections, he, as a LDPR politician, received the support of 70 percent of voters and defeated Vyacheslav Shport, United Russia party, becoming more popular than Putin himself. After that, the governor fell out of favor with the president, violating the unwritten law of the Kremlin, which says - "the king is good, and the boyars are bad"
- German analysts believe.
According to Stern journalists, Moscow does not like people's favorites - the federal authorities in Russia need loyal followers, and the less support the regional leaders use on the ground, the more they trust in Putin. Since Furgal outplayed United Russia, the Russian leader has been angry with him. Opposition
policy
They believe that the arrest of the head of the Khabarovsk Territory is Vladimir Putin's revenge for personal humiliation.
Another possible reason for the President's dislike for Furgal is the recent protest vote in the region on constitutional amendments. For the adoption of amendments 62% of residents voted - this is one of the lowest rates in the country.
Moscow is trying to shut up what is happening in eastern Russia. The police are trying not to intervene, federal channels do not talk about the protests. However, reports are already loyal to the Kremlin reporters that the demonstrations were allegedly organized by enemies of the Russian Federation from abroad.