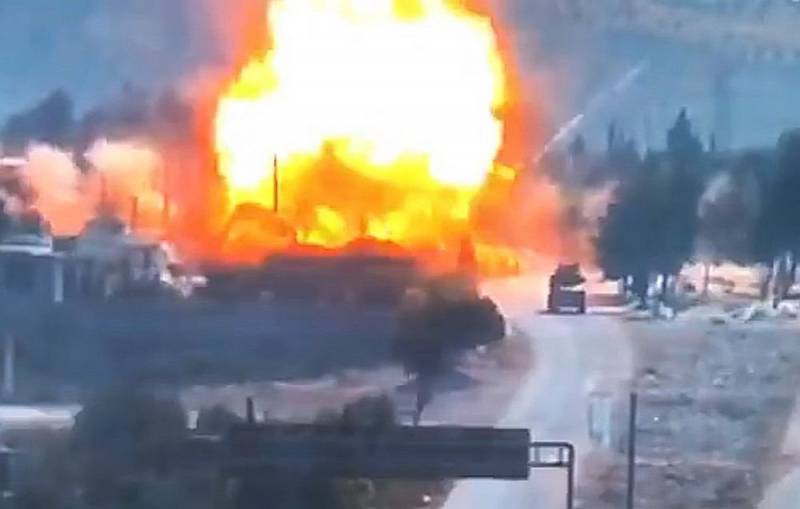 Irreconcilable militants in Syria committed a terrorist act in the Idlib de-escalation zone near the village of Erich. They installed IEDs on the M4 highway, which worked when the convoy of the joint Russian-Turkish patrol passed. A video of the explosion appeared on the web.
As a result, Russian and Turkish troops were injured. As reported by the Center for Reconciliation of the warring parties in the SAR, three representatives of the Russian military police were slightly injured. Damage was received by the Russian armored personnel carrier and the Turkish armored car.
The CPVS clarified that after the attack the patrol was immediately stopped. Damaged
machinery
evacuated. All wounded Russians were promptly (by helicopter) delivered to the Khmeimim air base, where they received medical assistance - there is no threat to their life. At present, the Russian military in Syria, in collaboration with Turkish colleagues and the Syrian security agencies, is setting up militants who may be involved in the attack.
The militants are literally asking themselves to have the Russian Aerospace Forces begin to force them to peace again.