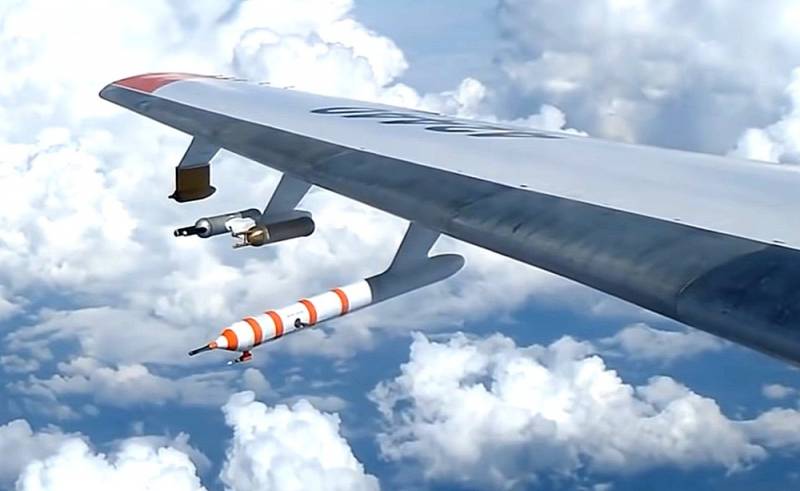 The abnormal heat that came to Russia sharply aggravated all existing environmental problems. In the Black Sea resorts of the country, water is blooming and "fragrant"
crap
drainage sewage. Most of all, Crimea is now suffering from drought, the water supply of which was interrupted in 2014 by Ukraine. Its head Sergei Aksenov, tired of praying for rain, now decided to "knock on the heavens."
Quite a lot has already been said about the fact that the problem of water supply to the peninsula may cause a direct conflict by force. High-ranking US military man Ben Hodges recently reiterated this:
During exercises in the Caucasus, they will declare a humanitarian crisis in Crimea over water, and then they will say that they have no choice. They must capture the dam in Kherson in the north to allow water to return to Crimea.
This refers to the large-scale military exercises Kavkaz-2020, which are to be held in southern Russia in the coming months. In Kiev, at the same time, its own maneuvers are planned in the area of ​​the Crimean Perekop in order to prevent the "Anschluss of Kherson". The force scenario is indeed one of the possible solutions to the problem. However, to all appearances, we have decided to go a different way.
As reported, a specialized aircraft An-26 "Cyclone" arrived at the Simferopol airport. This is a unique winged aircraft, the only one in Russia capable of literally "causing rain". It is equipped with installations designed for firing squibs with silver iodide. Sprayed at an altitude of 5 kilometers, the chemical causes moisture to crystallize in the clouds and causes precipitation about half an hour to an hour after application.
It would seem that here it is - a simple recipe for how to "water" Crimea. Fly yourself over the peninsula and spray silver iodide. Better yet, "intercept" the clouds heading towards Ukraine, depriving it of legally owed rains. In war as in war, hasn't Russia been declared an "aggressor" in Kiev? However, "kidnapping rains" is something new, seemingly not regulated by any conventions.
But there are important nuances. It is worth remembering that it was originally a military
technology
... Americans in the sixties of the last century poured all kinds of rubbish on Vietnam, including silver iodide. This was done in order to make the jungle completely impassable for the transfer of weapons and reinforcements to the enemies of the United States. In total, the pilots made more than 2 thousand sorties, turning the "Ho Chi Minh trail" into impassable mud due to terrible rainfall.
After the war, such "climatic weapons" were banned, but developments in this direction continued, albeit for peaceful purposes. For example, in modern China, with the help of silver iodide, they intend to induce rain for irrigation of large cultivated areas. In the USSR, with the help of the An-26 "Cyclone" it was supposed to solve the problem of the drying up and dying Aral Sea. In the modern Russian Federation, this only one of our "burenosets" is used to extinguish forest fires. Cyclone traps rain clouds in the path of the spread of fire and fires them with squibs, allowing rain to pour down on fires.
The solution is literally creative and even elegant. However, there are also serious problems. Silver is not only a beautiful precious metal, but it is also assigned a second hazard class as a heavy metal. It is useful to anoint a sore with iodine, but in high concentrations getting it on your head along with precipitation is not very good for your health. It is not so difficult to irrigate Crimea with such artificial rains, but the final price can be quite high.
The use of "Cyclone" to induce precipitation over a dry peninsula is an interesting experiment, but very controversial. There are simpler ways.