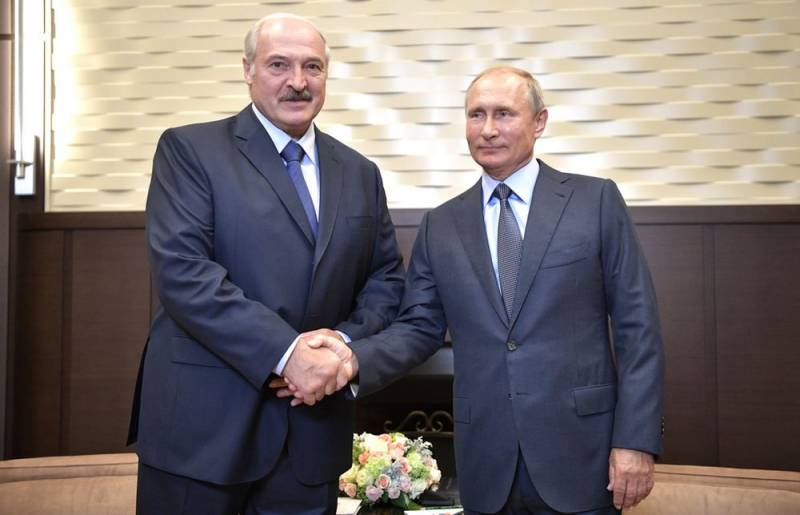 The West is going to deprive the power of the President of Belarus Alexander Lukashenko with the help of proven
Technology
color revolutions. At the same time, the Belarusian leader himself has repeatedly made it clear that Moscow is also interested in a change of power in Minsk.
Is the Belarusian Maidan beneficial for Russia? The newspaper tried to find out
"Moscow Komsomol"
. The publication interviewed one of the leaders of the Odessa Anti-Maidan Anton Davidchenko, who watched two Maidan in Ukraine with his own eyes. After forced emigration to Russia, he heads the Social Engineering Agency in Moscow, which studies color revolutions.
According to the expert, the Maidan in Belarus is definitely not beneficial for the Russians, as the nationalists will necessarily come to replace the "father" in the country. Similar processes have already been observed in the republics of the former USSR and in the countries of Eastern Europe.
Georgia lost, Moldova lost, Armenia lost. We have lost Ukraine and will not return under any circumstances. No "big deal" that the Kremlin's offices like to talk about will help
- believes Davidchenko.
The expert noted that the Belarusian "street" belongs to Russophobes, various NGOs and opposition media, which the West has cultivated for years. At the same time, Moscow does not have its own internal Belarusian instruments of influence. As a result, Russia risks losing the only land "window" to Europe.
He drew attention to the fact that Belarusian Russophobes, as if on command, switched to supporting the arrested former head of Belgazprombank Viktor Babariko, who is a rival to Lukashenko in the presidential election. They can use it as a battering ram to eventually gain power.
Davidchenko is sure that Moscow doesn't care about Lukashenko's departure from
policy
, and a change in his rhetoric so that he ceases to be PR in Russia and begins to implement the agreement on the Union State. Therefore, Moscow gives Lukashenko one last chance to improve.
It is clear that he will hold on to power to the end. It is another matter whether the Belarusian elites want to be with him to the end and drown with him. <...> He is not going to give up and will act very tough
- summed up the expert.