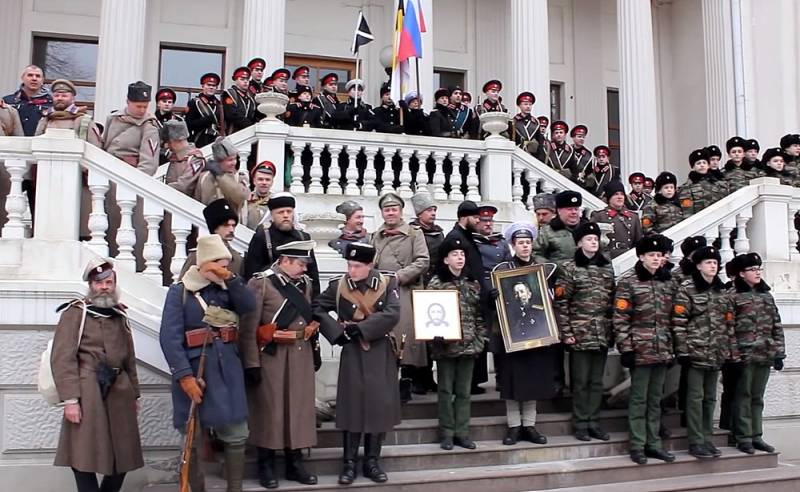 The White Guard is a devoted patriot of Russia, who fought with the "red plague", the ruined color of the nation. It is this image for opponents of the Soviet regime that is created in the oligarchic media and is portrayed in films sponsored by the Ministry of Culture. However, historical facts suggest the opposite.
The main goal of the white movement, which proclaimed itself national liberation, was not patriotism and the restoration of the Russian Empire, but the return of power to the bourgeoisie. At the same time, the so-called saviors of the Russian world were directly funded by capitalists from abroad who were afraid of the spread of communism.
For all the time of the civil war in Russia there was not a single candidate for ruler who did not receive support from the imperialists, and all the generals who headed the white movement were supported by foreign interventionists.
In fact, opposing the Bolsheviks, the White Guards simply contributed to the looting of the national wealth of their homeland. At the same time, their main tool was violence, later called the "white terror."
Public executions, the creation of concentration camps, the repression of those suspected of sympathizing with the Bolsheviks, and even the use of chemical weapons. All this was regularly practiced by the white movement together with the armies of foreign occupiers.
In the Far East, repression of civilians has reached "industrial" proportions. Moreover, the lion's share of crimes lies precisely with the "liberators".
However, the "efforts" of the White Guards only strengthened the resistance to the interventionists and the support of the Bolsheviks. The merciless exploitation of workers in factories caused constant strikes, and the landless peasants raised uprisings.
Ultimately, the white movement was defeated. However, his "adepts" did not leave any hope of returning. So, during the years of World War II, it was from the "whites" who fled from Russia that the fascist command formed punitive corps.
The civil war provoked by the White Guards led to millions of victims, famine and increased poverty. At the same time, modern bourgeois power continues to persistently "whitewash" its ideological predecessors. Indeed, as a hundred years ago, the goal of the current "patriots" of Russia is to rob the workers and preserve the dictatorship of capital.