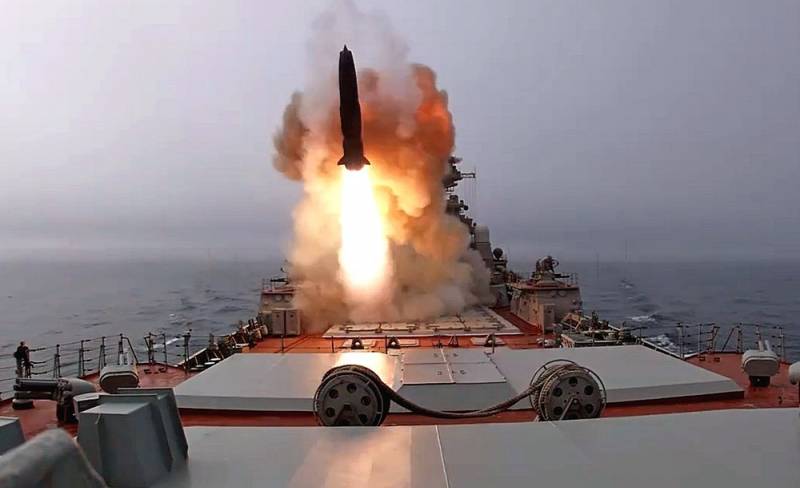 The Russian heavy nuclear missile cruiser Admiral Nakhimov, created as part of the 1144 Orlan project under the Soviet regime, will be able to withstand a whole NATO fleet as a result of serious modernization.
As stated in an interview
RIA News
ex-commander of the Northern Fleet, Admiral Vyacheslav Popov, this ship will become the most modern military vessel in terms of air defense, radio-technical weapons and strike systems. Popov believes that for parity with the United States of Russia, you need to have four such cruisers.
In turn, the head of the All-Russian Fleet Support Movement, Captain First Rank Mikhail Nenashev emphasized that Admiral Nakhimov could become an important tool in achieving geopolitical goals if it is equipped with Zircon supersonic missiles.
Last October, the Military Watch publication wrote that the ability of the updated Russian cruiser to threaten the enemy air forces and naval forces at a distance of 400 and 1000 km, respectively, makes this ship the most dangerous surface ship of the Russian fleet.
Retired Colonel Viktor Litovkin believes that the commissioning of Admiral Nakhimov will not affect the balance of American and Russian military forces - Russia does not have a single strike group of aircraft carriers, and the United States has 11.