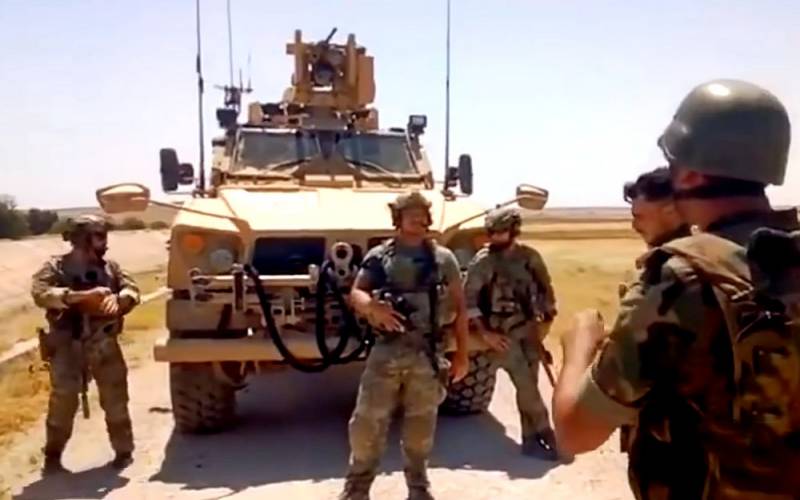 In a video circulated on social media, a Syrian Arab Army (SAA) officer who stopped a US military convoy in Al-Hasak threatens to burn an American patrol if he returns to this checkpoint again. This is reported by the AMN resource.
Do you understand what I told you? If you come back tomorrow, I will burn you
Said the Syrian officer to the US military through an interpreter.
The video received a lot of feedback from them in the social networks of the audience. Some tweeters commented that the incident occurred in the countryside of Tel Tamra in the village of Mansef al-Tahtani.
Damascus had previously announced that Assad's army would take control of all areas of Idlib and the territory east of the Euphrates, including oil fields and areas under the control of the US military.
The United States authorities note that their forces will remain in Syria until the "Islamic State" (ISIS, Daesh, a terrorist organization banned in the Russian Federation) is completely defeated. Some analysts in Washington believe that US troops should be in Syria until the political resolution of the military conflict.