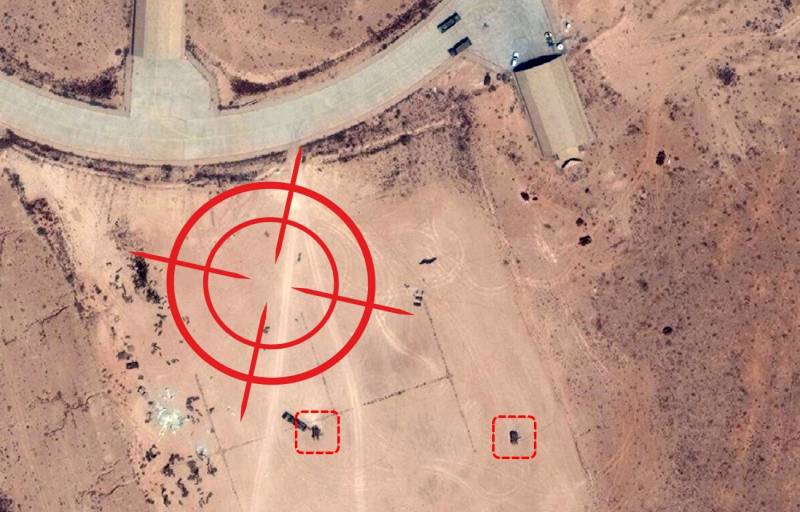 Images appeared on social networks proving the destruction of Turkish air defense by the army of Khalifa Haftar at the al-Vatiya air base in Libya. The photographs clearly show traces of explosions of aircraft ammunition, as well as the absence of the anti-aircraft missile systems themselves. This is reported by RT Arabic.
According to the LNA, in early July, the Turkish Armed Forces deployed radar systems, Coral electronic warfare systems, and short-range MIM-23 Hawk air defense systems at the air base. On July 4, unknown (presumably UAE Air Force) aircraft launched a series of attacks on these weapons. Earlier, the head of the Turkish defense department was informed in Misurat that Al-Vatiya was completely ready for use - after that, the "Haftarovites" decided to attack the object.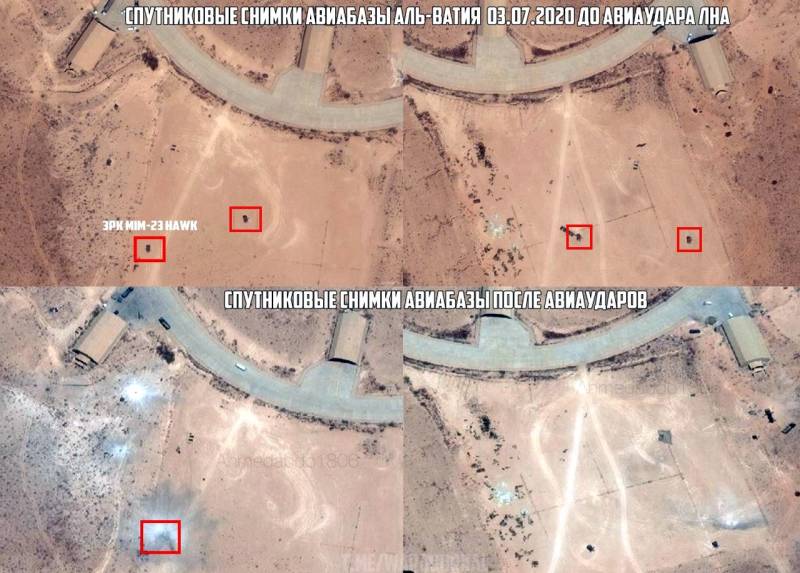 RT Arabic published images of the air base showing the presence of two medium-range MIM-23 Hawk air defense systems, as well as other systems. According to the military, Al-Vatiya was to become the main base of the Turkish Armed Forces in Libya, from which the Turks will support the troops of Faiz Saraj.
On July 4, 2020, Minister of National Defense Hulusi Akar and the head of the General Staff of the Republic of Turkey, Yashar Guler, visited Tripoli. After their visit, it became known that the Government of National Accord provided the Turkish army with carte blanche to carry out military operations in Libya.