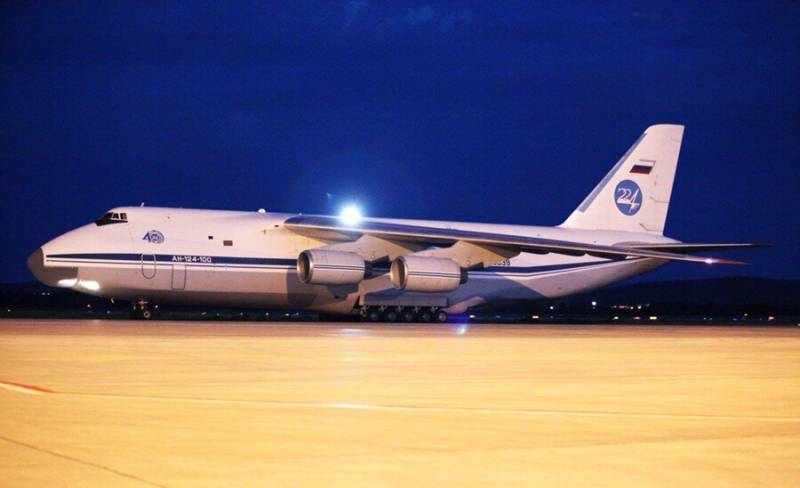 An An-124-100 Ruslan military transport aircraft with a tail number RA-82010 delivered an unknown cargo to Syria. Previously, he made several landings on the territory of Russia. This was reported by the Telegram channel "Notes of the hunter", having published the data of air navigation services and monitoring resources.
It is noted that on July 10, 2020, the board flew to Arkhangelsk from the Seschi airfield in the Bryansk region. In the evening of the same day he arrived at a military airfield near Krymsk in the Krasnodar Territory. On the night of June 11, 2020, Ruslan flew from Krymsk to the Khmeimim base in Latakia (Syria) and, after quick unloading, went to the Mozdok airfield in North Ossetia.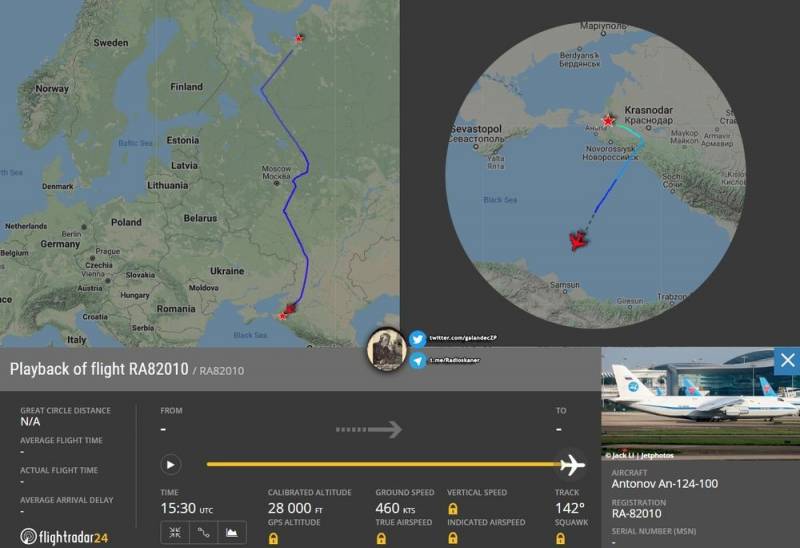 It is difficult to say that the board could deliver from Arkhangelsk to Syria. However, in the aforementioned Krymsk there is an air group (military unit 75386, the former 6972nd air base), which is part of the 4th Air Force and Air Defense Army. At the airbase there are Su-27SM3, Su-30M2, Su-27 fighters and Ka-27 helicopters. Also, there are stored a number of various aircraft and helicopters, which are no longer used, but they are in excellent condition.
Therefore, it is possible that the specified "Ruslan" flew to Krymsk not for refueling, since it can fly from Arkhangelsk to Latakia without it, but to grab something useful for the Russian air group in Khmeimim, or for Syrian friends.