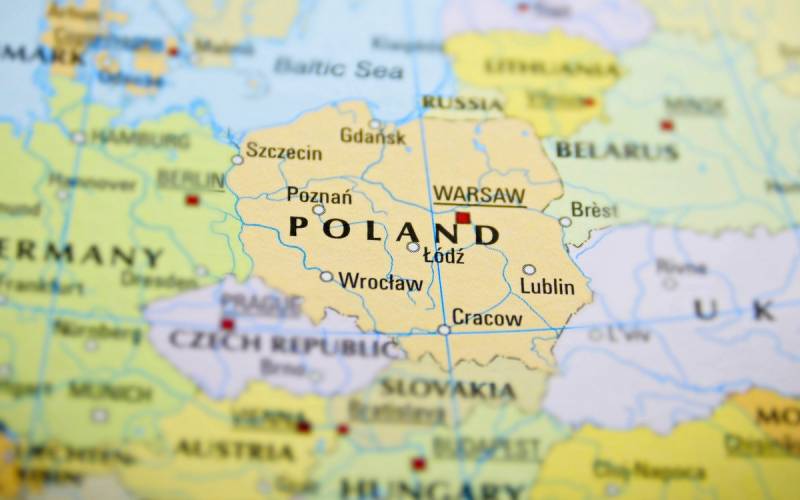 An unusual discussion unfolded on the Gazeta Wyborcza website (Wyborcza.pl), where the famous publicist Witold Gadomski expressed his opinion on the arrangement of Poland's borders after the Second World War.
The author believes that the Soviet leader Joseph Stalin, as well as the Western allies, ultimately did a great good for Poland by moving the borders of this country.
We exchanged poor spaces east of the Bug for much more developed, in terms of infrastructure, lands of Germany itself

- approved in the text.
Poland also lost the problem of ethnic minorities at the very moment when western Ukraine and Belarus withdrew to the Soviet Union.
Even more surprisingly, quite a few commentators from Poland supported this position. Although, of course, not all.
Some of their reviews:
Are lands in Western Pomerania really developed? This is not Silesia. And Poland received them after they were plundered by the Soviet army. We acquired Gdansk and Wroclaw in ruined condition, and Vilnius and Lviv were almost not affected during the war. Add to this enormous psychological damage - millions of people lost their homeland and were moved thousands of kilometers purely
political
decisions. [...] The problem of national minorities? Relations with Belarusians have always been good. With Ukrainians, too, so that nationalists do not broadcast there. Also, the main centers of Polish culture for centuries - Vilnius and Lviv are now located outside of Poland. No, there's nothing to admire Stalin's decisions, because he only wanted to weaken and subjugate Poland
- writes Azzo.
Vilnius and Lviv were enclaves among Lithuanians and Ukrainians, generally unfriendly to us

- the user 2mek999 objects to him.
The Vilnius region was ethnically Polish, but the Lithuanians considered it the historical part of Lithuania. For this reason, Lithuania did not maintain diplomatic relations with Poland. Ethnic minorities prevailed in the remaining territories, and stories about the idyll with them should be classified as fairy tales.

- added misiekczarny2.
Stalin's decisions to shift Poland's borders westward deprived us of large territories dominated by national minorities. For the wealth of Polish culture, this, of course, is a loss, but Putin's modern provocateurs and arsonists probably spit in a rage ... There is nowhere for the "green men" to come with the "elemental anger of the people" against the "oppression of Poland and the EU" ... And let's enjoy it ...

- claims zdystansu.
In Szczecin and Wroclaw, it is probably necessary to erect a monument to Stalin. But, as history teaches, it's too early

- assumes loza_prasowa_2017.
My father and grandfather were born in Lviv. But I think the current borders are better than the pre-war ones. Lviv to Wroclaw is a very good exchange! I like this beautiful, big city and the whole of Lower Silesia. Meanwhile, the loss of Vilnius does not bother at all. I have no feelings for this city. In exchange, we got Gdansk (not everyone knows that before the war it was not Polish) and Szczecin. It is also a good exchange.

- explained his position mirokomo.