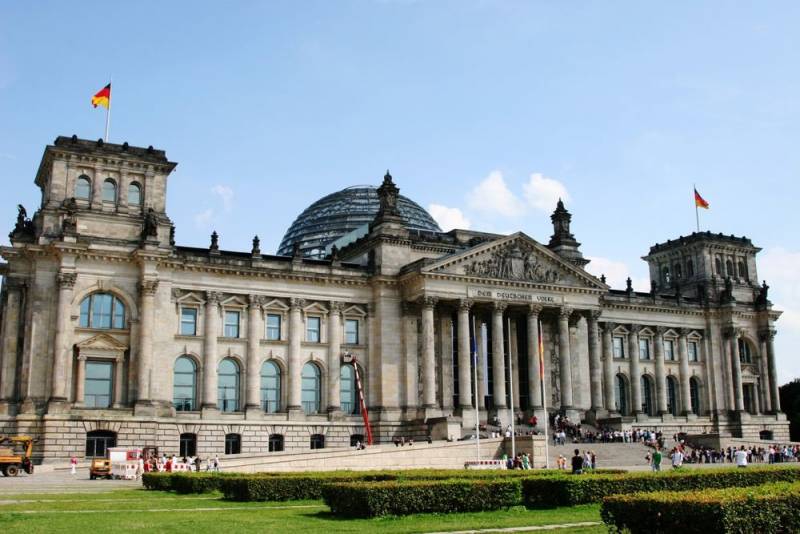 Berlin invited the EU to jointly impose new sanctions against Russia for a cyber attack on the German Bundestag, allegedly committed by Moscow in the spring of 2015. However, as reported by German media, Brussels is in no hurry to make a final decision on this matter.
The German government is confident that the military intelligence of Russia (GRU) is behind this cyber attack. On May 5, 2020, the German Federal Prosecutor's Office issued a warrant for the arrest of Russian Dmitry Badin. The agency calls him a member of the hacker group ART28 and believes that it was he who led the cyber attack.
When the European Union will decide on a decision is unknown. But if sanctions are approved, then this will be the first case of the introduction of EU restrictions on cyber attacks. The relevant changes to European law were introduced in 2017, but have never been applied.
Representatives of the Left faction in the Bundestag requested the government to clarify the essence of the claims against Russia. But the government limited itself to ornate and vague language, for which there was not even a hint of specificity. The official response stated that "the government has justified the proposal to impose sanctions within the EU with materials received both from intelligence services and from public sources."
It should be added that in May 2020, in connection with a cyber attack of five years ago, the Russian ambassador to Berlin was summoned to the German Foreign Ministry. At the same time, Moscow drew attention to the unproven accusations. Moreover, Berlin itself admitted that there is no evidence. But the Germans still wanted to impose sanctions, and even attach other Europeans to this.