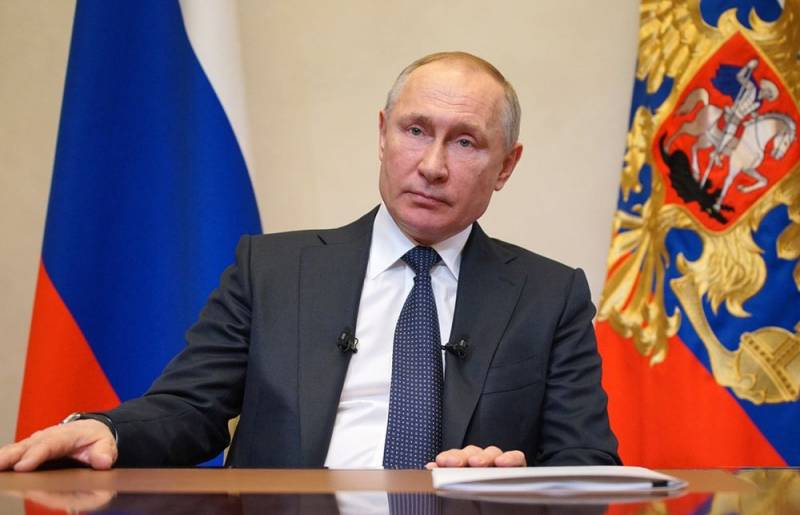 Thanks to amendments to the Constitution of Russia, President Vladimir Putin will be able to become a leading populist in the world due to the length of time in power. However, leaders of other countries are already beginning to copy his actions, writes the Internet portal Wirtualna Polska.
WP reports that Putin is clearly demonstrating to others how to "rule on behalf of the people and for the people, while remaining a tyrant." The Russian leader has made it so that, in the eyes of most compatriots, the country's elite looks like Western agents, and Putin himself seems to be the one who "raises Russia from its knees." Allegedly, Putin convinced people that he exclusively represents the people, and all the rest are enemies. Moreover, not only representatives of the perestroika period and the Yeltsin era were recorded as enemies, but also completely new faces.
The liberals urged everyone to get rich, plunging into the abyss of capitalism, hoping for the "arm of the market", and Putin returned to people social guarantees and confidence in the future. This is what he outplayed his opponents. At the same time, Putin is perfectly successful in such a strategy, but his colleague from Belarus is not quite.
President of Belarus Alexander Lukashenko has built a variant of a "quasi-collective farm" state in the country in which no large business can exist without his personal approval. Therefore, Belarusians, in principle, no matter who replaces Lukashenko, while the Russians hold on to Putin and fear his departure.
In Slovakia, the premieres of Vladimir Meciar and Robert Fico conducted their post-Soviet experiment, but the population did not like it. Therefore, the inhabitants of the country have chosen democracy.
As for Serbia, this country is experiencing deja vu after Milosevic. Now, President Alexander Vuchich has to restrain the protests of "grateful" citizens. In turn, in Hungary, Prime Minister Viktor Orban built a system under which the opposition cannot exist in principle.
Therefore, Serbia and Hungary can be called examples of the Central European dictatorship, where the elections are not falsified, "like in Belarus and Russia," but nobody is going to give up power. Moreover, Hungary is a member of the European Union and NATO. Now many leaders from other countries of Eastern Europe are looking with interest at this experience.
After the collapse of the Soviet system in Eastern Europe, it was replaced by "plebeian nationalist particularism", but the essence remained the same, summarizes WP.