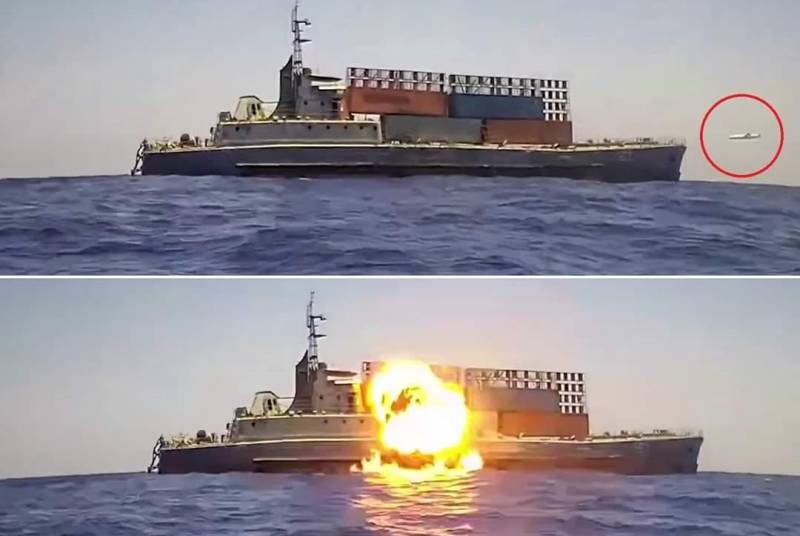 The Egyptians made another warning to the Turks. During large-scale exercises, they showed how they would sink enemy ships in the event of hostilities, the Al-Masdar Agency (AMN) writes.
July 11, 2020 Egypt announced the continuation of the large-scale exercises of its armed forces in the western region of the country under the name "Hasm-2020". This time, the Egyptians demonstrated how their naval forces, using anti-ship missiles, sink a landing ship that acts as a target. The ship was sent to the bottom of the Mediterranean Sea.
The footage shows how the Egyptian frigate launches the American harpoon anti-ship cruise missile. She gets into the target ship, after which he goes under water.
It should be noted that this is not the first time that Egypt has demonstrated its readiness to enter into conflict in neighboring Libya, where Turkey had previously intervened. Before that the Egyptians
showed
how the pilots of their Air Force skillfully control MiG-29M2 fighters of Russian production and refuel in the air, preparing for long-haul flights.
And earlier, the Egyptians
published
frames where the use of all arms of service is recorded. Cairo is more and more frankly making clear to Ankara that what is happening in Libya does not suit him.