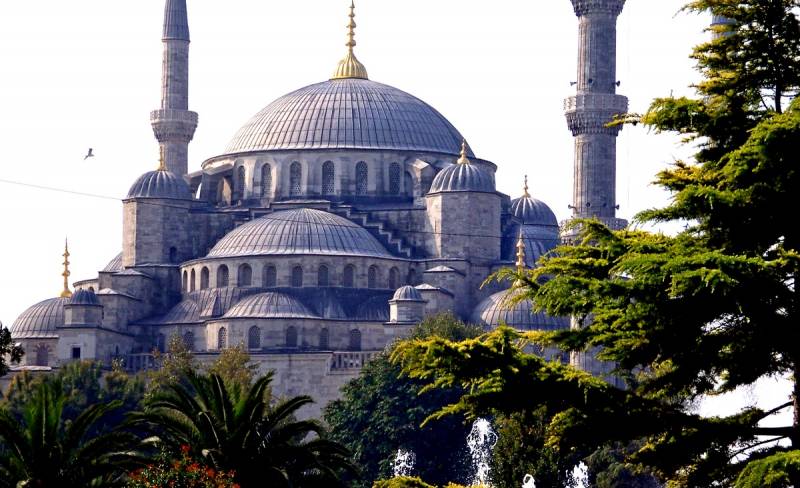 Turkish President Recep Tayyip Erdogan exacerbates tensions with Moscow, because the transformation of Hagia Sophia into a mosque is directed against Russia, the German magazine Spiegel writes.
On July 10, 2020, the Turkish authorities showed their disregard for the opinions of other countries. Almost simultaneously, the decisions of the Supreme Court, the State Council and the head of the Turkish state on the annulment of the resolution of 1934, according to which Hagia Sophia received the status of a museum, were followed.
In 1453, Sultan Mehmed II conquered Constantinople and turned the center of Orthodoxy into the Hagia Sophia mosque. Now Erdogan is trying to draw a historical parallel and on July 24, 2020, the mosque should begin to work.
The Russian Orthodox Church is terrified of what happened, because after the fall of Byzantium, it was Moscow that became the defender of Orthodoxy. Greece, where Orthodoxy is enshrined in the Constitution, is openly threatening Turkey. The countries of the Balkan Peninsula also expressed their indignation. Christians around the world, and not only Orthodox, perceived Ankara's actions as an insult.
Metropolitan Hilarion, vicar of the Patriarch of Moscow and All Russia, reported about "a blow to Orthodoxy." He has no doubt that the re-transformation will definitely affect the attitude of Russia and the entire Christian world towards Turkey. In his opinion, the Hagia Sophia in Istanbul has the same meaning as the St. Peter's in Rome. He stressed that the world cultural heritage should not be held hostage
political
games and personal ambitions.
The World Council of Churches has also criticized Turkey's actions. The organization, uniting hundreds of millions of believers, talked about "grief and confusion." They believe that Turkey has taken the path of "alienation and separation", deciding to turn the past.
Russian Deputy Foreign Minister Alexander Glushko, in turn, said that there are not many symbols left in the world that can influence the development of mankind, and Hagia Sophia is one of them. Now Moscow expects from Ankara actions to protect the building, as well as that it will remain open to all who wish. Moreover, the US authorities completely share this point of view and call the conversion of Hagia Sophia into a mosque a "bad" decision, writes German media.