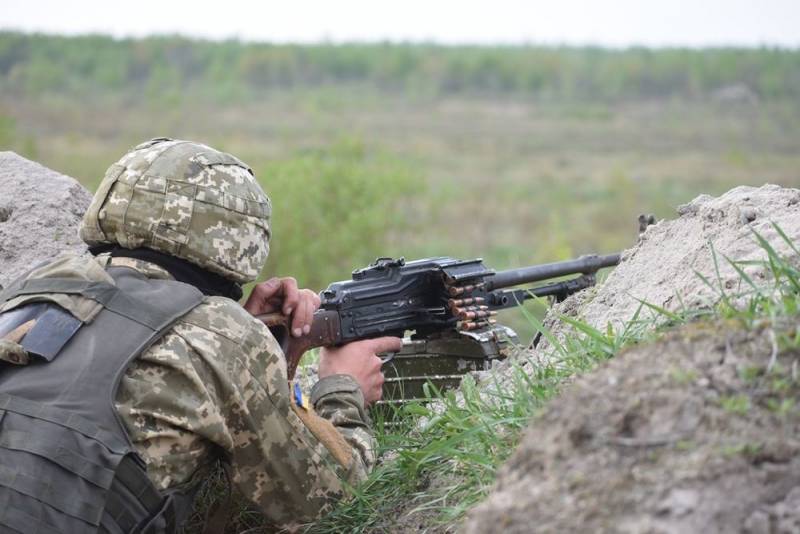 Ukraine will need 25 years to return Donbass completely. That's how much time the Vice Prime Minister for reintegration of the temporarily occupied territories of Ukraine (since March 4, 2020) Aleksey Reznikov took it, reporting this in an interview with the Ukrainian Glavkom edition.
It should be noted that this native of Lviv is also a member of the National Security and Defense Council of Ukraine (since March 19, 2020) and the representative of Kiev in the working subgroup on political issues of the Tripartite Contact Group (TAG) in Minsk (since September 18, 2019).
Ukraine should be prepared for the fact that safe reintegration is for a long time
- said Reznikov.
In his opinion, for the Donbass to become Ukrainian, a generation must change. No election will change the situation, since many even young residents of the region miss the USSR, although they themselves did not find it. Therefore, it will take time to change the psychology of people.
The Deputy Prime Minister emphasized that if "illegal armed groups and occupation forces" disappeared from Donbass tomorrow and Ukrainian flags began to develop everywhere, the region would remain a "territory of war" for many years to come.
Both in terms of mining and in the mentality of people
- said the official.
Reznikov is convinced that the restoration of full control by the Ukrainian authorities in the Donbass will lead to overcoming the "discord in the minds" of local residents. He added that over the past years, children have already grown up who went to school and did not see the Ukrainian government. All changes will require a long period and you need to be prepared for this.
Therefore, safe reintegration will take at least 25 years.
he explained.
As for the Minsk agreements, Reznikov believes that only participants in the "Norman format" can make changes to them, that is, leaders of Russia, Ukraine, France and Germany.