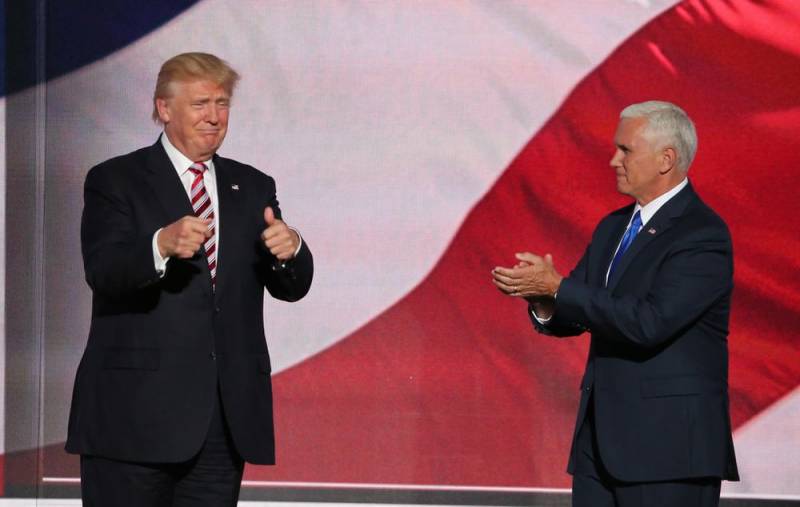 U.S. President Donald Trump in an interview with The Washington Post admitted that in 2018 the Pentagon launched a cyber attack against Russia.
The White House owner noted that he had personally authorized a secret operation against the Internet Research Agency, which Washington thinks was the "troll factory" and Moscow's main tool for "interfering" in the US elections in 2016 and 2018. As a result, this structure has lost access to the Web.
He explained that his predecessor, Barack Obama, "even before the start of the election, knew that Russia was indulging", but did nothing.
Well, or they told him so. Was it really - who knows? But he made no statements. And all because he did not want to touch this story, because after studying fake opinion polls, he decided that Hillary Clinton would win the election. He thought she would win
- Trump said.
The White House owner said that the "silent majority" of Americans chose him, not Obama.
Trump drew attention to the fact that, unlike Obama, after receiving information about the "intervention" of Russia, he immediately took countermeasures and struck at the "cyber means" of the Russian Federation.
And you know, we all stopped it
- stressed Trump.
The publication recalled that about the American cyber attack against the Russians, it was known earlier. But officially this was confirmed only now, and personally by Trump, and even in the midst of the US election campaign.
According to the newspaper, the Russian "interference" in the midterm elections in the US in 2018 has become even more "serious and widespread." Moscow was allegedly "inspired" by its successes from previous campaigns. After that, the US Democratic Party began to accuse Trump of inaction and irresponsibility. However, as it turned out now, Trump did have an action plan.
In 2017, Trump gave the U.S. Cyber ​​Command the status of a single military command, and in 2018 allowed offensive cyber operations. So Trump, unlike Obama, did not hesitate, but immediately approved the holding of an "unprecedented" action.
Nobody was tougher with Russia than I did. I could give you about thirty examples. <...> Thanks to me, we have become number one, and this is bad for Russia
- summed up Trump.