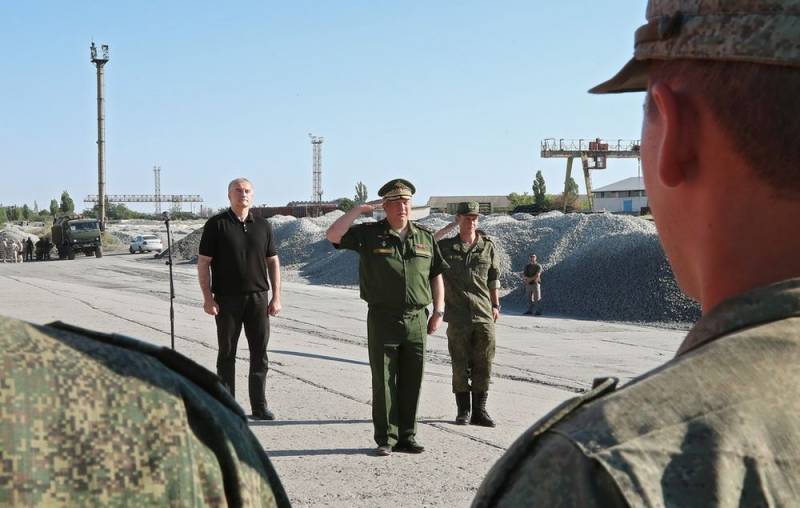 On July 11, 2020, the train with the equipment, materials and specialists necessary for the construction of a temporary Belogorsk-Simferopol water conduit passed through the Crimean bridge from the territory of continental Russia and arrived on the peninsula. Thus, the Crimean bridge is already helping Crimeans solve the water problem.
The head of the Crimea Sergey Aksenov took part in the meeting of goods and specialists, who reported the details of what was happening on his page in Vkontakte.
Aksenov noted that the military brought water pipes, through which the Taigan reservoir will be connected to the Simferopol reservoir, from which water flows into the capital of Crimea. About 50 thousand cubic meters of water per day from the Belogorsky district will be sent through this pipeline. This will almost completely meet the needs of the city and its residents.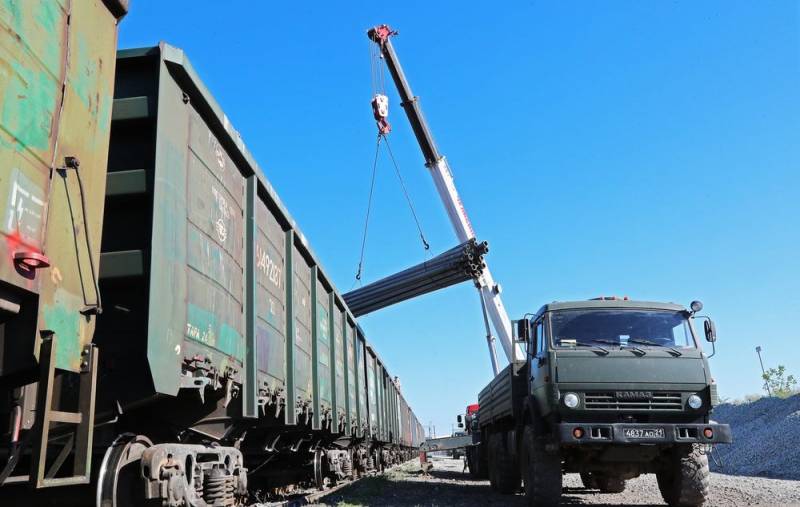 The head of the region complained that due to adverse weather conditions there was a certain shortage of drinking water in Simferopol. Therefore, he was forced to seek help from Russian leader Vladimir Putin and Russian Defense Minister Sergei Shoigu.
Aksenov noted that help came instantly. He thanked the Deputy Minister of Defense, Army General Dmitry Bulgakov, who personally flew to the Crimea and studied the entire pipeline route on the spot.
At the moment, all the necessary tasks are set, all units are provided. I am sure the work will be completed as soon as possible.
- summed up Aksenov.
The Ministry of Defense specified that the length of the pipeline will exceed 60 km. Construction is carried out by MTO units of the Southern and Western military districts. More than 300 military and almost 150 units of diverse
equipment
.