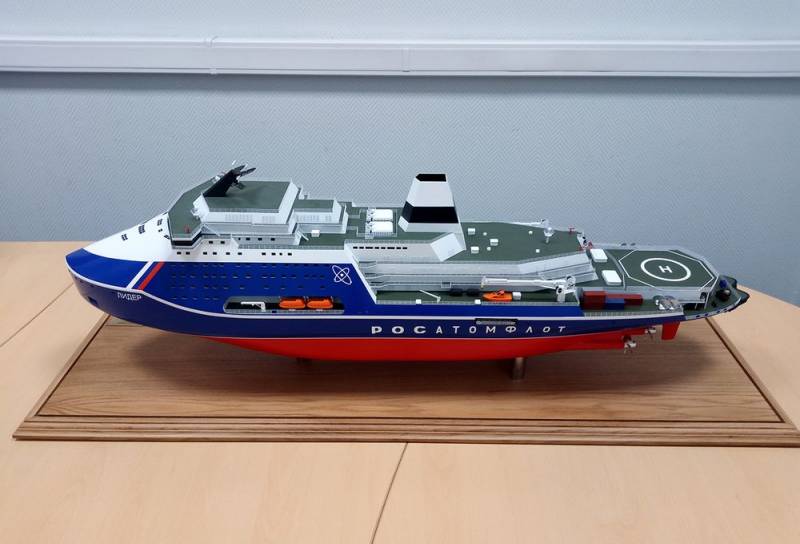 US Presidential Election Day is getting closer. Therefore, it is not surprising that the current president of the United States, Donald Trump, makes promises on the implementation of projects that the previous administrations did not care about.
On July 10, 2020, Trump visited the Southern Command of the US Armed Forces (USSOUTHCOM) in Miami (Florida), where he stated that his country had undertaken the development of the largest icebreaker in the world. At the same time, the American leader did not bring the performance characteristics of the future ship.
We are currently at the development stage of the largest icebreaker in the world. We are going to try to create, if we can, another 10 icebreakers
- said Trump.
The President of the United States drew attention to the extreme importance of this matter, since the Americans have frankly not enough such courts.
We have only one now, and Russia has 40. We will have two, but we would like ten more
- added Trump.
Trump noted that his administration is in talks to reduce the cost of the icebreaker.
Much cheaper than it was. It will surprise you
- emphasized the owner of the White House.
If the Americans really succeed in building a larger vessel, then the Russian icebreaker Leader will lose the title of the largest in the world. But this is doubtful, since representatives of the US administration do not report specific information about the future icebreaker at all, which more indicates Trump's election PR than the actual development.
Note that Trump is not the first time touches on the topic of icebreakers. A month before, he had instructed to develop a program to create an icebreaker fleet for work in the Arctic and Antarctic. At the same time, Trump regularly promises to create something "the very best." The last time it concerned rockets.
We remind you that the construction of the first icebreaker of project 10510 Leader (LK-120Ya) began on July 6, 2020. The commissioning deadline is set for 2027.