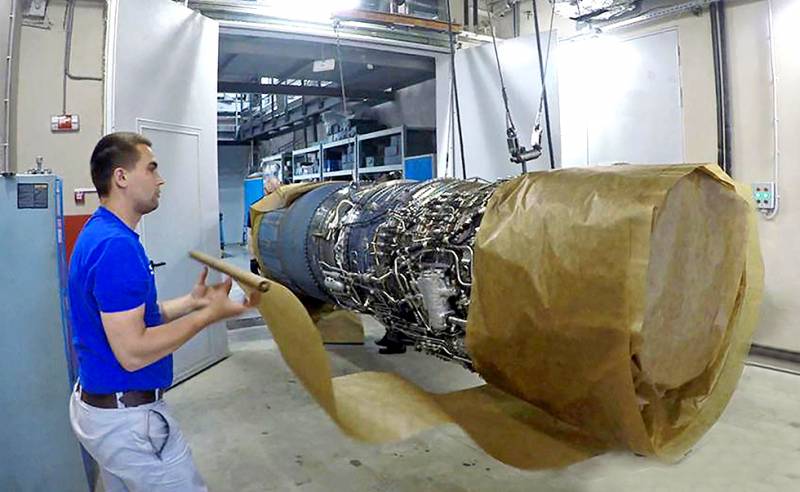 The new turbojet engine, called RD-93MA, developed by the Russian United Engine Corporation (UDC) -Klimov, was tested in a heat chamber to confirm speed characteristics in flight simulation conditions. This is reported by the resource Defenseworld.net.
The RD-93MA dual-circuit engine was specifically designed to power single-engine light fighters. This is a modernization of the RD-93 engine, currently installed on the Pakistani JF-17, as well as on the Chinese Chengdu FC-1.
During the tests, the engine was subjected to tests as close as possible to real conditions. They will also check the functioning of the automatic control system of the BARK-93MA motor.
It is expected that the thrust of the RD-93MA will be 9300 kgf compared with 8300 kgf for the RD-93 - this will be a significant increase in power that will help the JF-17 and FC-1 fighters carry more weapons and fly at higher speed.
It was previously reported that the RD-93MA will be directly sold to Pakistan. However, sources told Defenseworld.net that work on upgrading the motor is carried out under a contract with a Chinese company, for which more than 100 such power units will be manufactured.
It is expected that the engine will enter combat test mode towards the end of 2020. This means that the JF-17 Block III fighter will be subjected to flight tests with the RD-93MA no earlier than 2021-22.