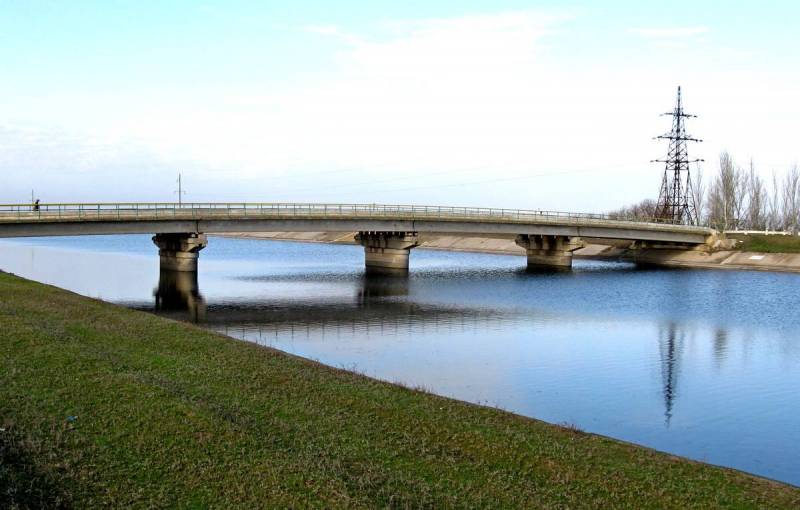 The decision of the Ukrainian authorities to block the North Crimean Canal entailed many problems for Crimeans, including the technical plan. But they can be resolved by changing the status of the structure. This is explained by the Eurasia Review.
With the closure of the canal in 2014, the supply of Crimean residents with water decreased by 80 percent. This further worsened relations between Kiev and Moscow. A heated discussion flared up around
technical
sides of the issue of blocking the North Crimean Canal. Following this decision, Ukraine announced the need to build a dam near the border with Crimea. However, it was not possible to complete the work due to a lack of necessary funds. Thus, even if they want to open the channel, it will be impossible to do technically.
In addition, the construction itself needs reconstruction, since it was built in the 60s of the last century - the wear of the equipment makes itself felt. At the aquifers there are motors installed here back in the 70s. Works on updating the structure also require large financial investments, which Kiev does not have.
However, there is one legal loophole that will immediately solve all the problems of providing Crimea with water:
Earlier, Ukrainian authorities lifted the ban on the sale of the channel in private hands. In technical terms, after the completion of the dam and the privatization of the North Crimean Canal, the water supply to the peninsula will resume. Thus, changing the status of the canal will solve the problem of Crimea's water supply in favor of Russia
- believe American experts.