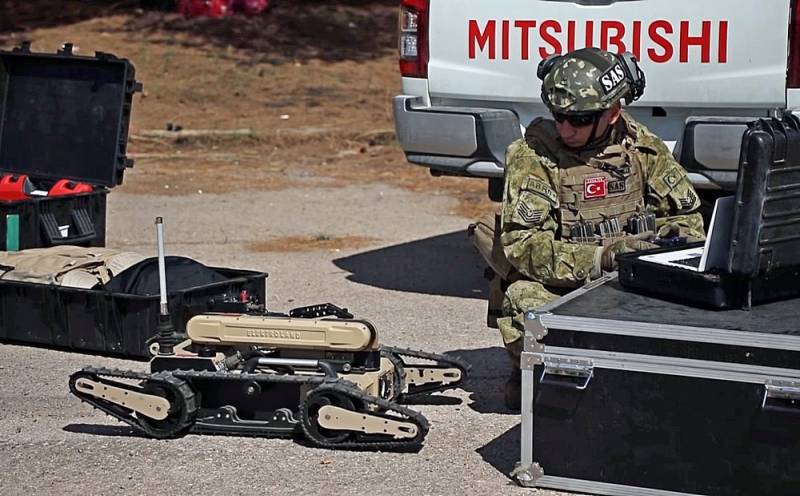 Turkey, in military and financial terms, supports the PNS in Libya - the government in Tripoli, recognized by the international community. Ankara sends militants and military to help the troops of Faiz Saraj
machinery
. But why does Erdogan support the Government of National Accord, and why did Turkey intervene in the Libyan conflict? The issue is analyzed by experts from the Foreign Policy publication.
According to FP analysts, there are three main reasons. The first of these is Erdogan's commitment
policy
the ruling party in the country, the AKP, whose external agenda is often called "neo-Ottoman." Turkey, thus, following the Justice and Development Party, is gradually restoring military-political influence in countries that once belonged to the Ottoman Empire. Turkish military successes in Libya are useful for the status of the AKP and allow the press to praise Erdogan (which may be important in anticipation of the presidential election of 2023), despite the modest
economic
the achievements of the latter within Turkey itself.
The second possible reason is that Ankara's actions in Libya undermine the economic interests of Greece, Egypt, Cyprus and Israel in the region. The authorities of these countries plan to create a consortium for the development of gas fields in the Eastern Mediterranean, which is disadvantageous for Turkey, which has its own economic interests here. In addition, a near-political alliance against Turkey can be created on the economic base of the above-mentioned countries, which the latter is trying to prevent.
The third reason for the intervention of the Republic of Turkey in Libyan affairs is the ability to confront Egypt and the United Arab Emirates in Libya. The contradictions between Turkey and Egypt are well known. Both states are on opposite sides of the main problems of concern to the Middle East, including Syria, Gaza and the blockade of Qatar. Turkey is also a major supporter of the Muslim Brotherhood organization, harboring its members in Istanbul and encouraging anti-Egyptian propaganda throughout the world.
UAE are on the side of Egypt in its confrontation with Turkey. Turkish authorities accuse Abu Dhabi of supporting the Kurdish Workers Party (a terrorist organization banned in Turkey), Bashar al-Assad in Syria, anti-Turkish politics in Somalia and Yemen, as well as involvement in the anti-state coup in Ankara in 2016.
Turkey's foreign policy in the Middle East region is anti-Western, nationalistic in color, most clearly demonstrated by the Turks in Syria and Libya. Based on this, Foreign Policy analysts believe that the Turkish authorities should not be surprised at the opposition to Erdogan from the West and regional powers.