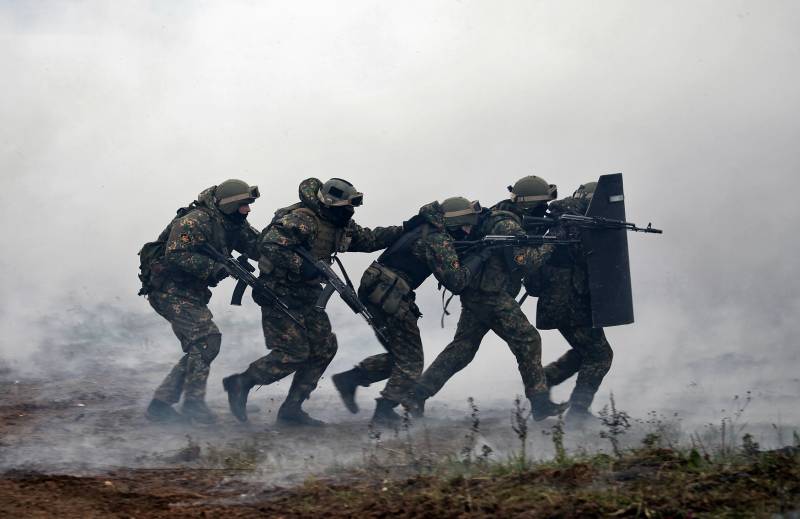 According to former Polish ambassador to Ukraine Jan Peklo, Putin plans to demonstrate to the Russians that he is a strong leader, and the citizens of the Russian Federation have not in vain voted for amendments to the Constitution - the Russian president is waiting for a moment for aggression. It is reported by Polskie Radio.
According to Ukrainian military experts, Russia is pulling large military formations and heavy combat forces to its western borders
machinery
. Polskie Radio also recalls that the Norman Four talks on Monday did not achieve visible success.
Putin wants to show his compatriots that he is an influential head of state worthy of their support. Therefore, there are more than enough reasons for concern. The Russian attack can be carried out on a humanitarian pretext in order to provide the Crimean peninsula with water - only a moment is waiting for the attack, and this will happen pretty soon
- noted Peklo.
Warsaw Institute analyst Grzegorz Kuczynski believes that the West has changed its attitude towards
policy
RF since 2014. In his opinion, the "aggression" of Russian troops in the Crimea and the Donbas became possible due to Putin's alleged lack of reaction of Western countries to Moscow's actions. The Kremlin can now take similar acts - they will most likely not be a full-scale invasion, but local blows. Much will depend on a possible reaction from the Americans.
Russian authorities will be able to use the decisive moments of the US presidential campaign to launch aggression. But the United States and NATO are now better prepared for this kind of Russian demarche.
- emphasized Kuchinsky.