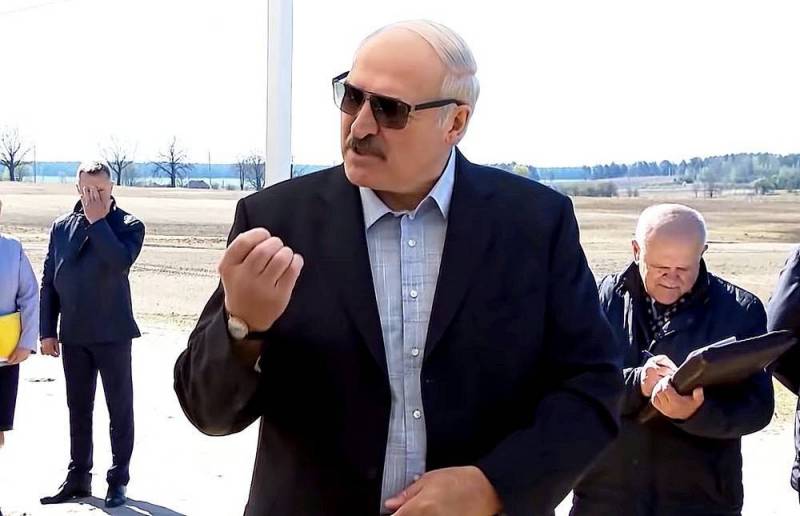 Recently, the Belarusian president has often made unflattering remarks about Russia. Why is he doing this? This is discussed by the editor-in-chief of the Geoenergetics portal on the air of the Day television channel Boris Martsinkevich.
According to Martsinkevich, Lukashenko is sharply expressed in relation to the Russian Federation in order for Riga and Warsaw to agree to buy Belarusian electricity from BelAES, a nuclear power plant built with Russian credit.
Will Lithuania, Poland, Latvia or Ukraine sign an agreement with Belarus if the latter is polite in relations with Russia and agrees to closer relations with its eastern neighbor in the framework of the construction of the Union State? Hardly. But if everyone is convinced that Putin "incorporates" Belarus into the Smolensk region from day to day, stepping on the throat of a small independent state, it will be easier for Baltic-Ukrainian partners to interact with Belarusians
- noted Boris Martsinkevich.
The chief editor of Geoenergetics believes that such actions by Alexander Lukashenko are in Russia's hands, because in this way Moscow will be able to count on a quick repayment of a loan for the construction of a Belarusian nuclear power plant.
We'll add that in recent years, the Belarusian president has really managed to make a lot of unpleasant, if not insulting, statements about Russia. It would seem that the closest ally of our country, but allows more than the same hostile Balts. And it is unlikely that someone will be able to give examples of such rudeness from the lips, for example, Nursultan Nazarbayev or any other leader of the CIS countries.
Alexander Grigoryevich's game has long been clear: making harsh statements about Moscow, he is trying to earn points in relations with the EU countries, as well as the United States, they say, Minsk holds
policies
independent and rude can not only to the West, but also to the East. However, attempts to sit on two chairs, as you know, result in the loss of both. The former president of Ukraine Viktor Yanukovych did not understand this, unfortunately, the Belarusian leader does not understand this either.