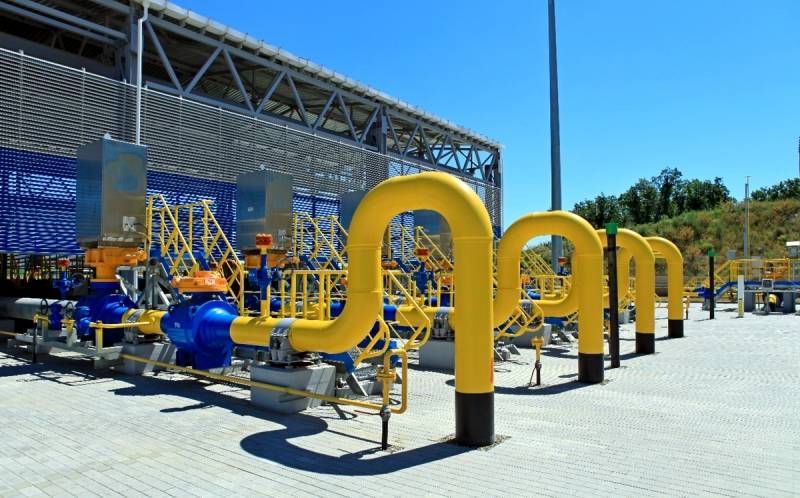 Gazprom assembled a fleet in the Baltic Sea intended for the completion of Nord Stream-2. In addition to the Academician Chersky, the Fortuna pipe-laying barge will participate in the process, as well as the supply vessels Ostap Sheremet and Ivan Sidorenko, which also had to be driven from the Far East under guard. Most likely, an underwater gas pipeline will be built, since for the Kremlin this is no longer a question
economic
expediency, and political image.
Technically, construction can be completed, and gas pumping started by the end of the first quarter of 2021. Observers noted a change in Denmark's position on this issue. If earlier it was Copenhagen that dragged on the approval process for years, clearly defending the interests of American LNG exporters, now the go-ahead for using Fortune was surprisingly quick.
It is possible that this is due to the increased and undisguised interest of President Donald Trump to Greenland, about the intention of which he directly stated. The Danes answered negatively, and now the United States for the first time since 1953 resumed the work of its Consulate General on the territory of the largest island in the world, so well located in the Arctic zone. In general, in Copenhagen there is something to think about.
Perhaps this is good
news
end up.
At first
, Nord Stream-2 will start operating at an extremely bad time. Due to the coronavirus pandemic, energy demand has fallen, and with it gas prices. In addition, due to discriminatory provisions of the EU's Third Energy Package, both of our "Streams", and "First", and "Second" will remain only half full.
Secondly
, Europe itself has launched, so to speak, a "countdown" for Russian energy projects. Kadri Simson, European Commissioner for Energy, said the following:
The EU's goal is to become climate neutral by 2050. This means that by then we will be phasing out fossil fuels.
The EU representative asked "to keep this in mind" of all energy suppliers. If anything, this includes our country, for which the EU market is the largest. In just 30 years, the Old World intends to abandon the use of natural gas, methane and oil. For Russia, firmly seated on the "oil and gas needle", this is very bad news.
Just the day before we
told
that Brussels plans to introduce an environmental tax on products and natural resources produced and extracted with the release of carbon dioxide into the atmosphere. This alone can cost our exporters of oil, gas and metals in the amount of about 50 billion euros by 2030. And now we are talking about refusing to import Russian hydrocarbons in the horizon of three decades. For the current economic model of Russia, without any exaggeration, this means complete collapse.
Europe is thinking of replacing natural gas with "decarbonized gases," primarily hydrogen. And here we are forced to return to our former
ARTICLES
in which they told how Germany intends to use the infrastructure of Gazprom to pump green hydrogen. What is most surprising is that the state corporations do not really mind.
30 years to completely replace the economic model - is it a lot or a little? The Soviet government somehow managed to raise the country from the post-war ruins and implement the space program from scratch in half the time. Will the modern Russian Federation be able to do this? We will see.