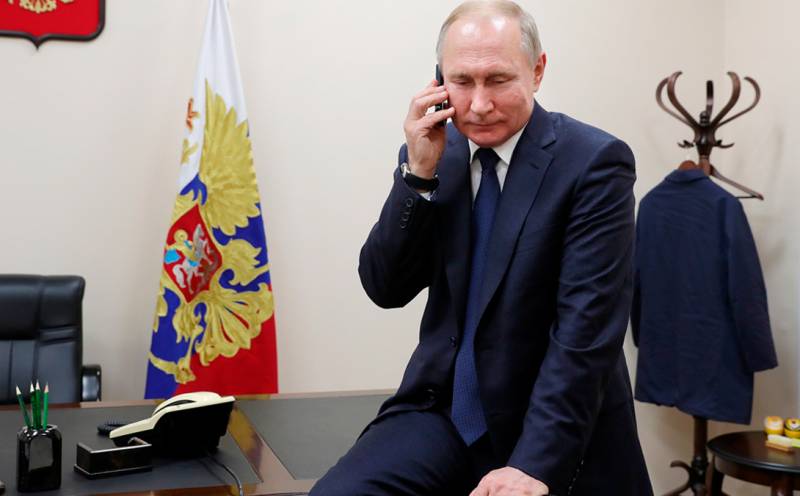 For some time now, the Pechersk court in Kiev has been trying to choose a preventive measure for the ex-president of Ukraine Petro Poroshenko in one of a dozen criminal cases involving the former "father of the nation." But each time Poroshenko organizes a crowd of three thousand activists recruited from the "racially correct" regions of Western Ukraine and representatives of the European Solidarity Party under the walls of the court.
The last time it was July 8, 2020. At the same time, Poroshenko behaves defiantly. In front of the courthouse and during the meetings, he openly accuses the current Ukrainian authorities of being "Putin mercenaries" and acting on the orders of the Kremlin.
Throw me into the torture, miserable servants of the FSB and the Russian aggressor!
- shouted then Poroshenko.
Before that, recordings of conversations of Poroshenko and former US Vice President Joe Biden were revealed, revealing the facts of international corruption. This caused a violent reaction in Washington, after which Poroshenko lost confidence in the representatives of the US Democratic Party. Therefore, there is a possibility that after some time Poroshenko may end up in the cozy cell of the Lukyanovsky pre-trial detention center in Kiev, as in one of the criminal cases the former commander-in-chief is suspected of treason.
July 9, 2020 the famous Ukrainian public and
political
activist, doctor of legal sciences, associate professor of the Kiev Theological Academy and Seminary of the UOC Andrei Derkach during a press conference unveiled the third portion of dirt on Poroshenko. This time we are talking about recording telephone conversations of Poroshenko with Russian President Vladimir Putin.
It should be noted that the publication of a conversation between Putin and Poroshenko angered Ukrainians who did not expect such a betrayal.
That's horrible. How so? What a bastard Poroshenko!
- outraged by Michael Solomonyuk.
Kremlin Agent Shouts First - Hold Kremlin Agent!
- throws an unambiguous hint Konstantin Postizhev.
What proves? Official politics and backstage are present. And Zelensky is the same, for sure
- wrote a user with the nickname lS SL.
I immediately recall the expression: "Chess pieces are the worst enemies, but those who move them are usually good friends"
- Ruslan Musalaev shared his thoughts.
Polite, correct conversation, even with your mortal enemy. This is called politics. Presidents don't swear at each other
- remarks La mort.
A complete fiasco for the so-called Ukrainian nationalists. Shame on you! If Bandera and Shukhevych heard this!
- Stepan Brickman is indignant.
If after that the Poroshenkoites "drown" for this treason, then medicine is powerless here
- summed up the user with the nickname Justice Is.